Frenchtown Bronc Football
CHOICE NOT CHANCE!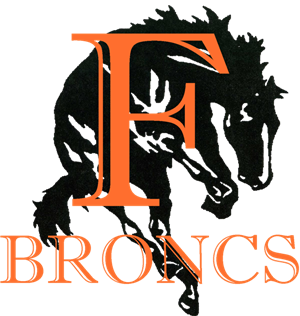 Summer Schedule 2021
Weight Room- Monday, Wednesday, and Friday.
Time: 6:00am- 7:30am and 5:30pm-6:30pm
Conditioning: Tuesday @ 6:30am
Physicals for high school sports must be completed after May 1, 2021 to be good for the 21-22 year. The physical must be filled out on the official MHSA Physical form which can be downloaded from our site. Please remember to sign the physical form before submitting it to the school.
Parents/Players,
I wanted to remind everyone that your player must have his physical completed and turned in before the first day of practice August 14th. The rest of the paperwork is located on Dragonfly. Dragonfly is the new platform that the school will be using to keep track of the required paperwork to participate in extracurricular activities. The dragonfly flyer and the MHSA's guidelines to participate in fall sports are located under football > Documents. The 2020 season is going to look much different. I know that there will be a lot of different questions and concerns. We will try to address these questions and concerns during the parent meeting on August 11th at 7pm. We are excited to have a season! Go Broncs!
Coach Nelson
DragonFly Paperwork
Frenchtown Athletics is moving to DragonFly for all online paperwork and schedules. Please contact the HS office with questions after reading the following instructions.
1. Download the DragonFly Max app from the App Store or Google Play. Or visit dragonflymax.com and click 'Log In/Sign up' to get started.
2. Tap 'Get Started' and 'Sign Up for Free' then follow the prompts to create your Parent account with your own email address. Note: Please do not create an account with your child's name or contact information – you will get the chance to add your child.
3. Verify your account with the verification ID sent to your email address.
4. Tap 'Connect to your school' to select 'Parent' as your role and search for your child's school (Frenchtown High School).
5. After selecting your child's school, tap 'Join' to request access. An administrator at your school will approve your request.
6. Tap 'Set up your children' and follow the prompts to add your kid(s) and fill out their participation forms.
If you have any question feel free to contact Head Coach Ryne Nelson at RyneNelson@ftsd.org