High School Back to School Information
It's time for school again! We hope everyone has had a fun and productive summer. The Frenchtown High School faculty and staff are excited to be working with you as we begin the 2023-2024 school year! This year we welcome several new teachers to the high school. The Science department welcomes Ms. Madeleine Hill and Ms. Molly Jungwirth, The Spanish department welcomes Ms. Crystal Oliver and the Health Enhancement department welcomes Mr. Brent Yeakey. Please welcome these outstanding educators to our school and community. Watch for their biographies in the upcoming newsletters.
Wednesday, August 23rd
School begins for FRESHMEN, EXCHANGE STUDENTS, and NEW STUDENTS ONLY. This is meant to be an orientation session for these students. Students will be introduced to educators, take school tours, hear about school rules and policies, run through a shortened class schedule, and have some fun time with high school mentors.
Our first full day of school grades 9-12 is scheduled to begin at 8:20 a.m. on Thursday, August 24th.
2023-2024 HIGH SCHOOL BELL SCHEDULE
M8 days (Mondays)
P1A 8:20-9:00
P1B 9:05-9:45
P2A 9:50-10:35
P2B 10:40- 11:20
Lunch 11:20-11:55
P3A 12:00- 12:45
P3B 12:50- 1:35
P4A 1:40- 2:25
P4B 2:30- 3:27
Tues- Fri A/B Days
P1 8:20- 9:50
P2 9:55- 11:25
Lunch 11:25- 12:05
P3 12:10-1:40
P4 1:45- 3:27
Early Out/Early Release Bell Schedule
P1 8:20-9:15
P2 9:20-10:15
P3 10:20-11:15
P4 11:20-12:15
Lunch 12:15 Dismiss 12:33
High School Web Page and Infinite Campus Access
Frenchtown High School has its own webpage! Go to the Frenchtown School District Webpage (ftsd.org) click on the "menu" tab then click High School. Here you will find our daily announcements, lunch menu, handbooks and our activities schedules. You can access your student's grades and attendance at any time via the Frenchtown School District website (ftsd.org). The link to the Infinite Campus Parent/Student portal site is located on the top of the home page as well as the main page of the High School. Click on the link and then enter your I.D. and password to see a current grade report. If you do not have a copy of the access codes please call the high school office. Grades are updated at least one time per week. If you have a question or a concern regarding a grade please contact the teacher. Email is the most effective way to communicate with our teachers as there are no phones in the classrooms. All email addresses are available on our website. It's important to be involved!
I. Participation Eligibility
To be eligible to participate in extracurricular activities during any season (fall, winter, spring) a student is required to participate in all practice sessions and competitions. The coach or director of the activity may allow exceptions to this policy for excused absences.
II. Academic Eligibility
In order to monitor student-athlete academic progress a quarter grade report will be generated on a bi-weekly basis beginning on the second Friday of each academic quarter. The report will be shared with head coaches of each activity by 3:00 p.m. in order to assist coaches in mentoring students towards academic success.
A student who receives three or more "F's" on a bi-weekly list shall become ineligible immediately for both practice and competition on the Monday following the creation of the academic progress report and will remain ineligible until he or she is passing all classes. A student will immediately regain their eligibility when passing all classes, however it will be the responsibility of the ineligible student to notify administration when they are passing all classes in order to regain their eligibility.

If a student has more than one "F" for a semester, he or she shall be ineligible to participate in competitions for the following semester. Since Frenchtown Junior High does not follow a semester system, the policy will be week to week throughout the entire year.
Our Philosophy
At Frenchtown High School we believe every student has the potential to be a contributing member of society. Life-long learning develops best in a safe, supportive, and respectful environment. Challenging curricular and extra-curricular choices foster academic, creative, athletic, and social growth as students prepare for a range of diverse post-secondary opportunities.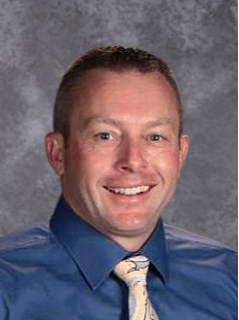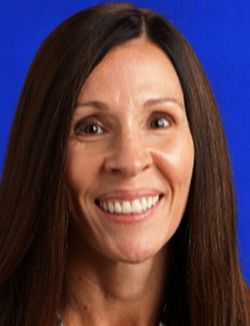 Beth Terzo
Assistant Principal
Email: BethTerzo@ftbroncs.org
Voice: (406) 626-2600 Opt 5
FAX: (406) 626-2676