Welcome to
5th Grade Beginning Band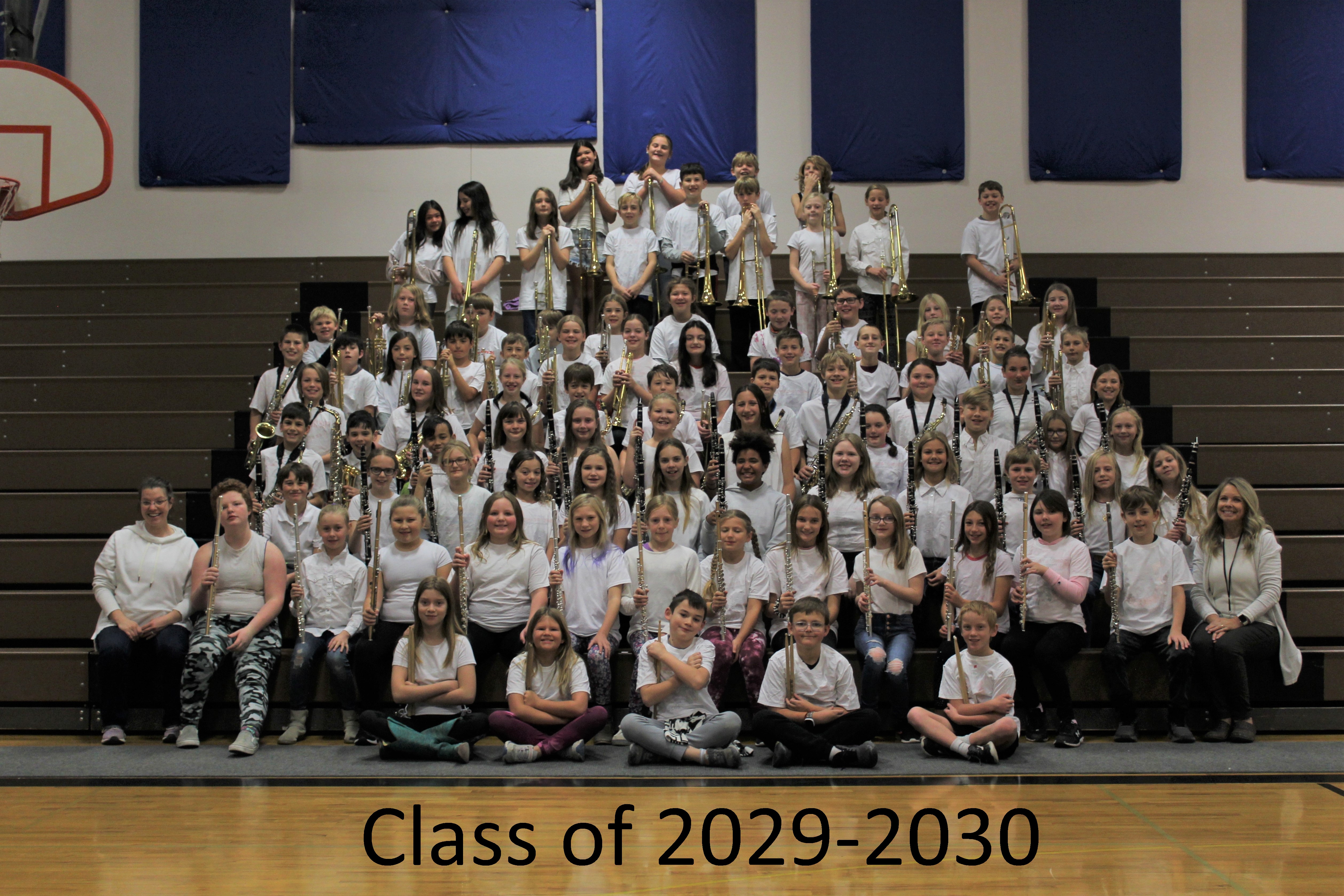 Students should practice 10 minutes a night, 4x a week.

Practice minute sheets are handed out at the start of each marking period. Extra copies hang on the wall in the music room, and a student can get one at any time. I will try my best to also upload them in the side bar (on left) under practice minutes.

10 Practice Minutes will be due no later than September 22. They can be turned in early!

Students will learn how to assemble their instruments, make sounds, learn their first few notes, do proper warm-ups, and practice properly.

Please support your student at home with lots of encouragement and praise.
We teach to the absolute beginner! We start with the very basics to make sure that every student has the best opportunity to be successful.
Instruments to choose from: Flute, Clarinet, Saxophone, Trumpet, Trombone. Percussion is available by audition only.
School Instruments Available!
We have school instruments available for families in financial need. NO STUDENT will be turned away from band! Email us or have your student talk to us about this opportunity.
Practice Minutes Time Commitment
All students should practice a minimum of 10 minutes a night, 4 nights a week.
If your student is struggling with practice time, they may need help organizing a time in their day just for band practice.
Please talk with your child about the importance of daily practice. If they have a busy schedule with sports, help them find the time in their schedule to support their practice time!