It's everything Frenchtown Schools, in your pocket. Cafeteria Menus · Events · Staff Directory · Alerts · Athletics Search the App Store /Google Play for: Frenchtown School District 40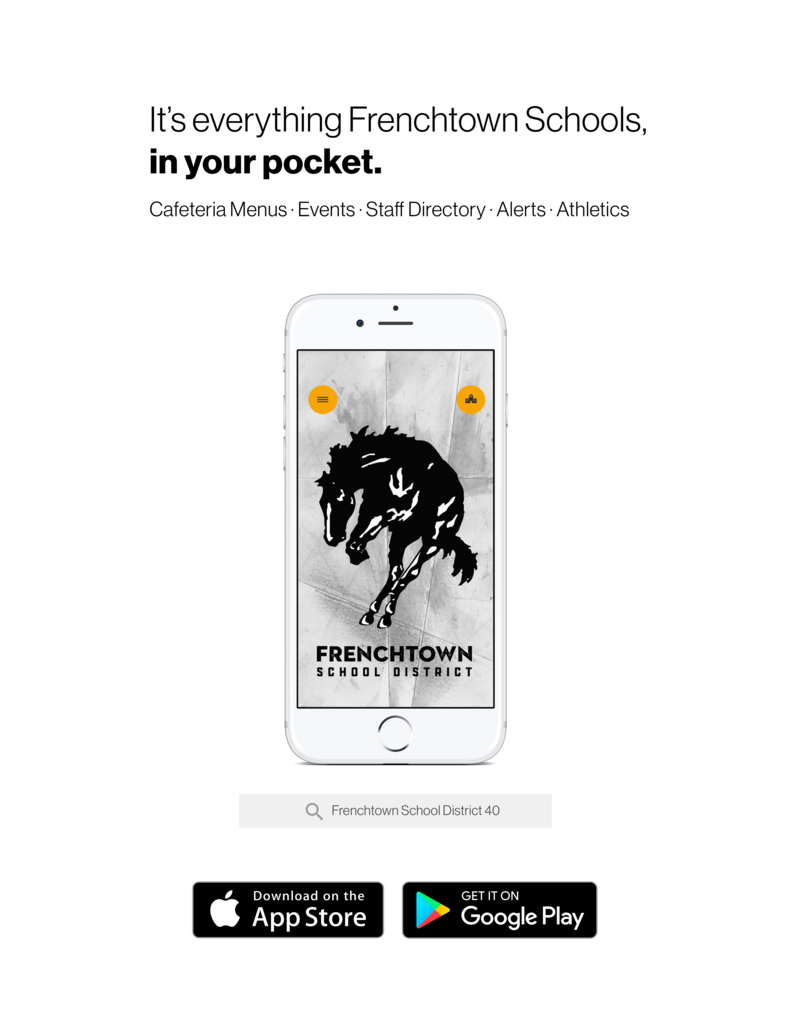 The K-3 are definitely in the Halloween Spirit!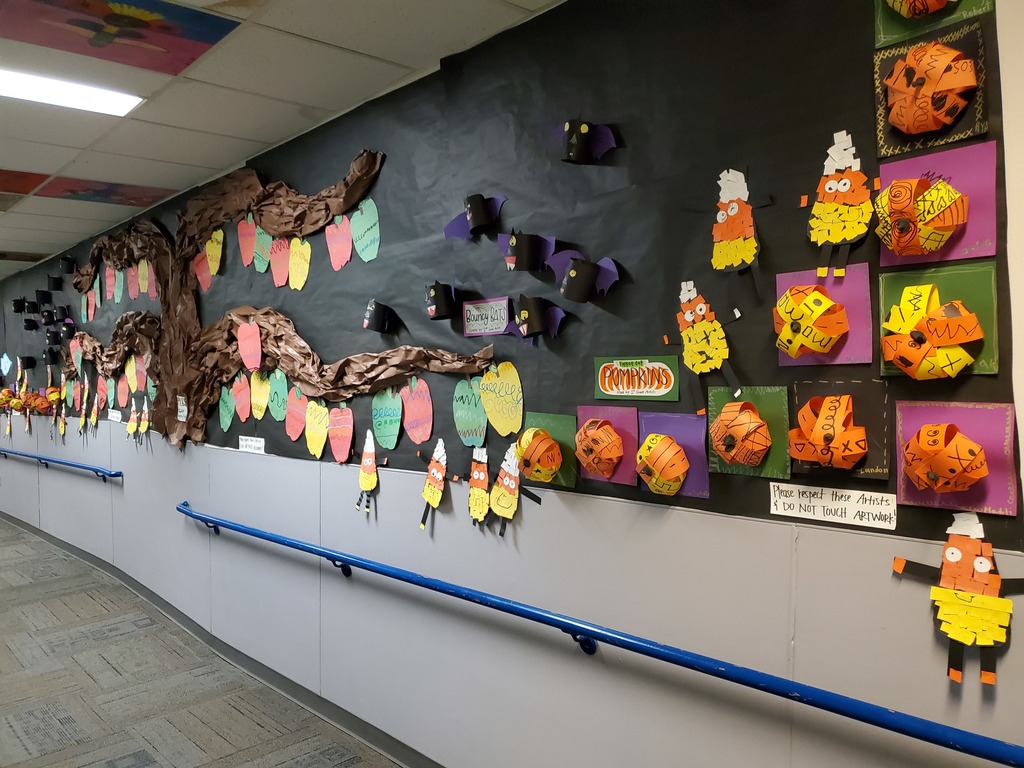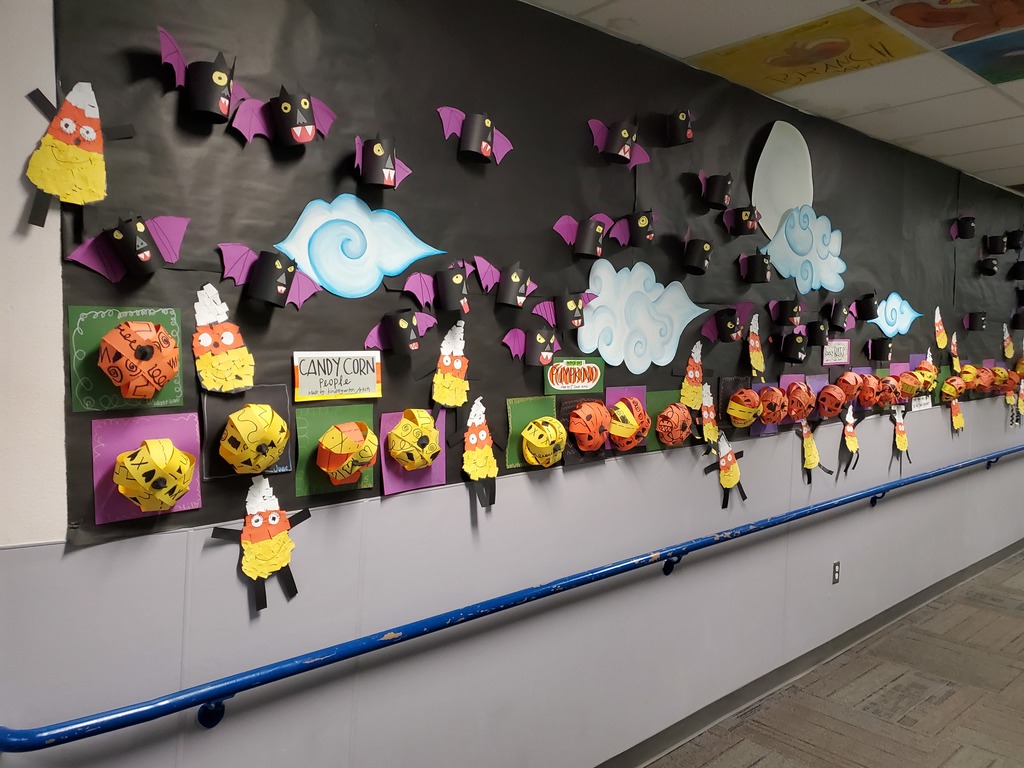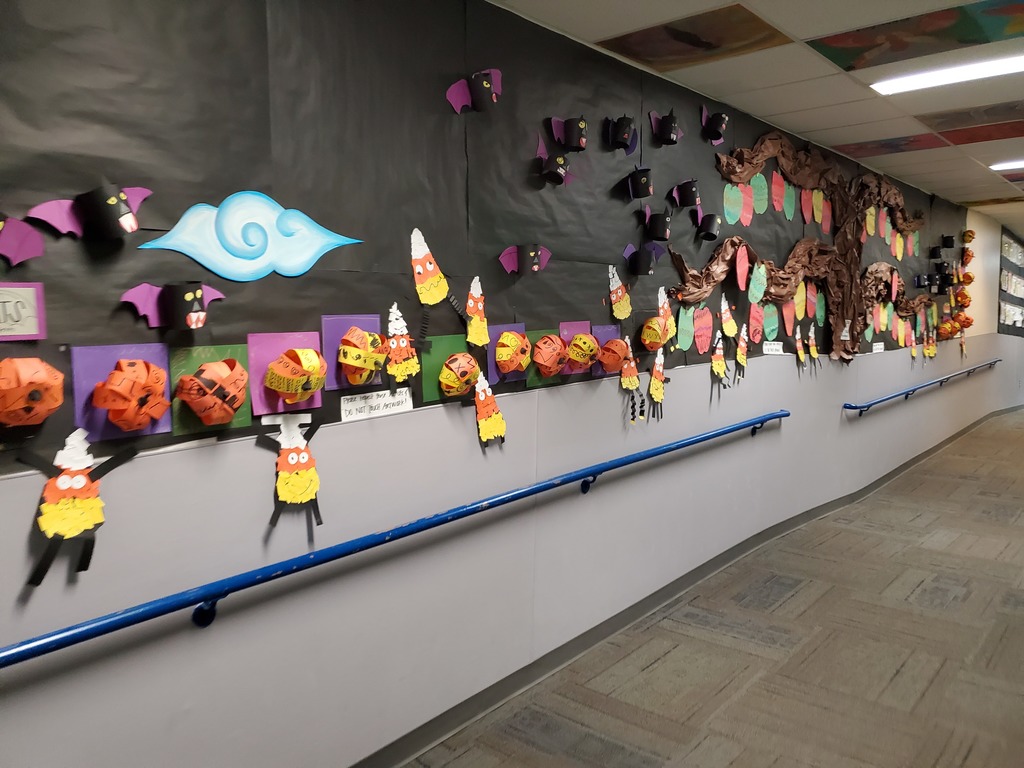 Middle School Boys Basketball will NOT start on Monday, October 19, 2020 -- There is still some uncertainty on the official start date. Frenchtown is hoping/pushing for a Monday, November 2, 2020 start date (this could be sooner/or even pushed into January). Please contact the Middle School Office if you have any questions 626-2650.


The Frenchtown Public Library hours will be changing next week. The Public Library will now be open for curbside (and in-person by appointment) on Tuesdays and Thursdays from 5:00pm - 8:00pm. Please contact Mrs. Gentry if you should have any questions.

September 25, 2020 Dear Parents and Guardians, As per an extension of the federal program that Frenchtown Schools participated in last spring, we are able to offer lunches for free to families effective immediately. There are two distinct differences: 1) this is offered to students who are currently enrolled at Frenchtown Schools and 2) the program will end on Tuesday, December 22nd. Frenchtown Schools also wants you to know we are in the process of crediting families back to September 1st. We are unable to credit the lunch accounts into August. If you should have any questions, please feel free to contact us at 626-2600.

New Updated MS football information for the Week of September, 28 to October 1, 2020. Tuesday, September 29, 2020 at 4:30 pm in Corvallis --- 8th Only Thursday, October 1, 2020 at 4:30 pm in Frenchtown --- 7th Only We are working on scheduling some more MYF games. Go Broncs! Aaron Griffin Middle School Principal Frenchtown Schools

Please find the linked new requirements from MCHD for spectators. The Frenchtown plan to achieve these new requirements will be provided tomorrow. Thank you!
https://5il.co/lgk5

Please find attached the new requirements from MCHD for spectators. The Frenchtown plan to achieve these new requirements will be provided tomorrow. Thank you!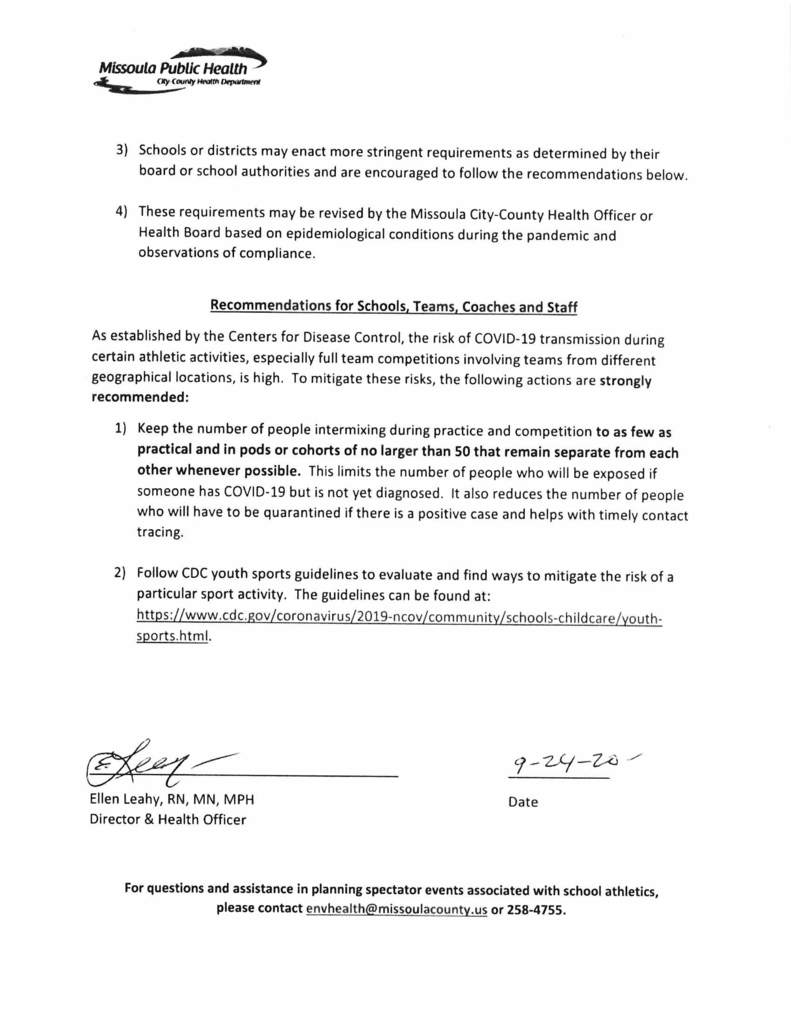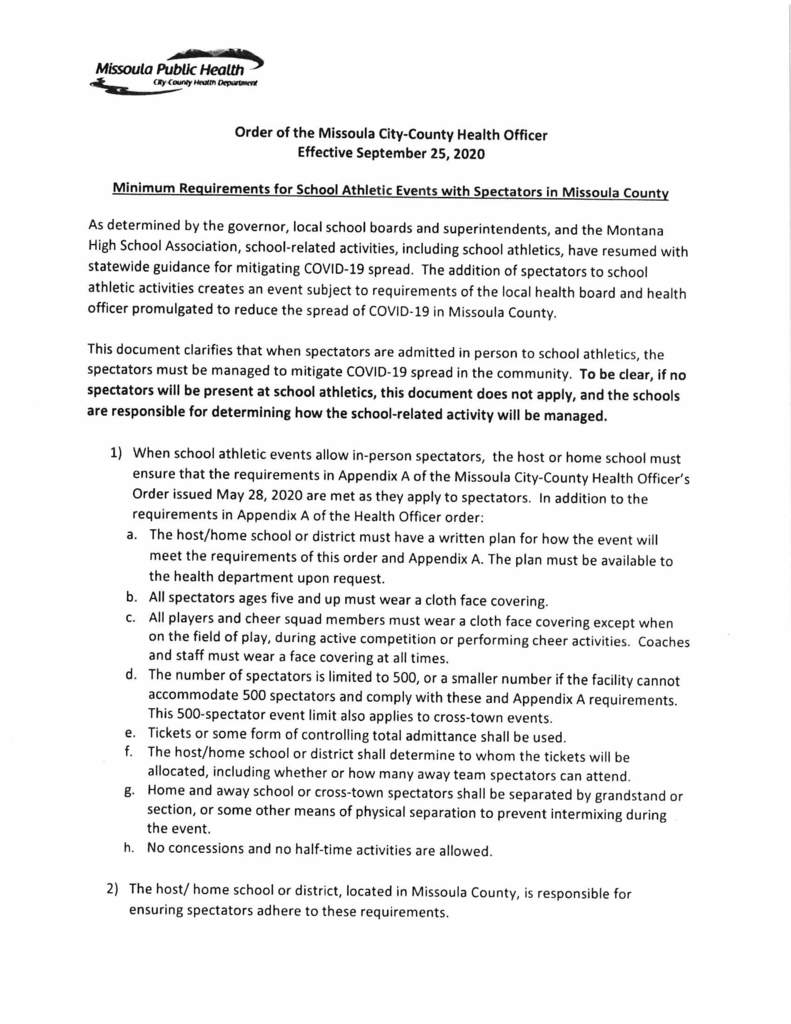 We are hosting a FAFSA Night October 7th for seniors and their parents. We will be in the high school library from 5 - 7pm. We will have with a financial educator from UM present to assist with FAFSA completion. We hope you can join us.
UPDATED SENIOR NIGHT FOR FALL SPORTS: Soccer on 10/01/20; Football and Cheer on 10/02/20; Cross Country, Volleyball and Golf on 10/22/20

The Middle School Football games against Missoula Youth Football teams on Wednesday, September 23, 2020 will be on
https://www.nfhsnetwork.com/
Search Frenchtown High School on the link above -- games will start at 4:30 pm (7th) and 6:00 pm (8th).

Note for Chromebook users if you are having issues with your Chromebook please try the below listed steps Hard reset your Chromebook Turn off your Chromebook. Press and hold Refresh + tap Power . When your Chromebook starts up, release Refresh .

Due to poor air quality in Stevensville …. the boys and girls high school soccer games have been cancelled for today. They have been rescheduled for Tuesday, October 13, 2020, in Stevensville.


Due to poor air quality in Frenchtown …. the MS Football game has been cancelled for Tuesday, September 15, 2020 at 4:30 in Frenchtown. The MS football team will still practice in the MS gym today. Practice will be over at 5:00 pm.

Missoula City-County Health Department Flu Clinic This year they are asking people to pre-register by calling 258-4966; it's important that everyone is aware that walk-ins will only be accepted if there is space available.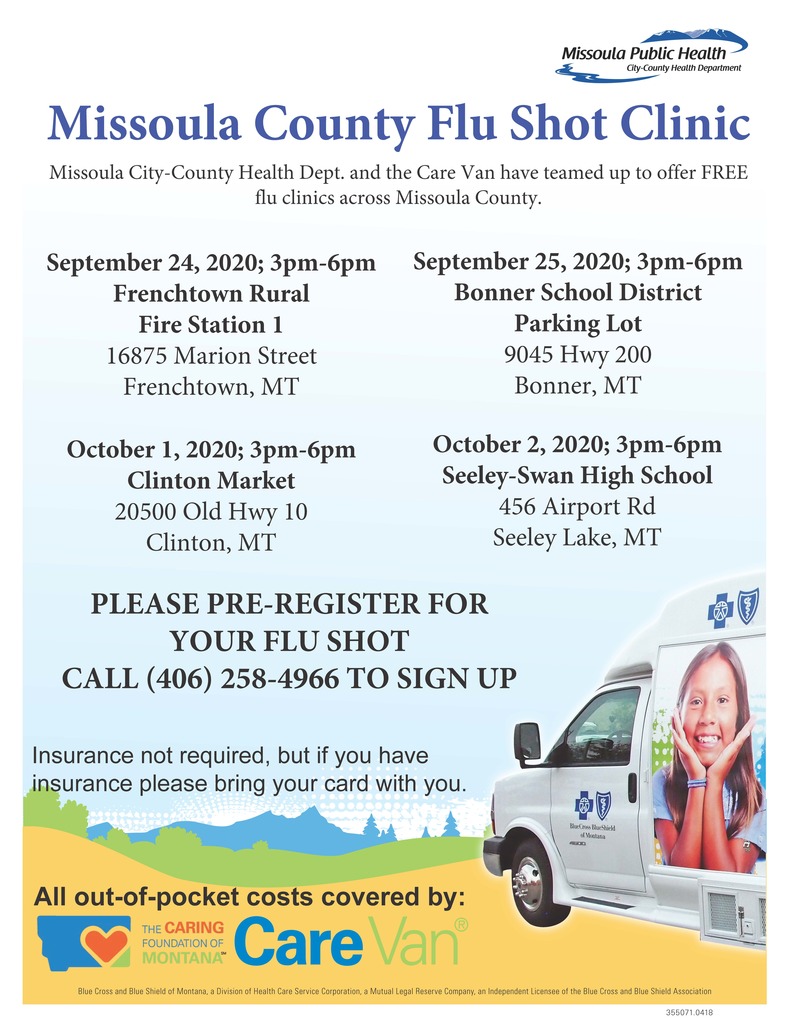 Freshman football at Polson, Golf at Polson, and JV football at Corvallis has been canceled today due to unhealthy air quality.