MS TRACK MEET RESULTS (4-28) -- The results from the track meet yesterday can be found on athletic.net or use this link:
https://www.athletic.net/TrackAndField/meet/421169/results
. We are proud of the many great results our athletes had yesterday and how well they represented Frenchtown Middle School. We want to recognize two athletes who broke team records: Bailey Corette in the 7th boys 800 m run and Billy Corette in the 8th boys javelin. Congratulations!

Great job 4th grade students for reading 1,000 chapter books this year! Mr. Devins is holding up his end of the bargain by dyeing his hair purple, wearing a tutu and spending the night on the Intermediate School roof.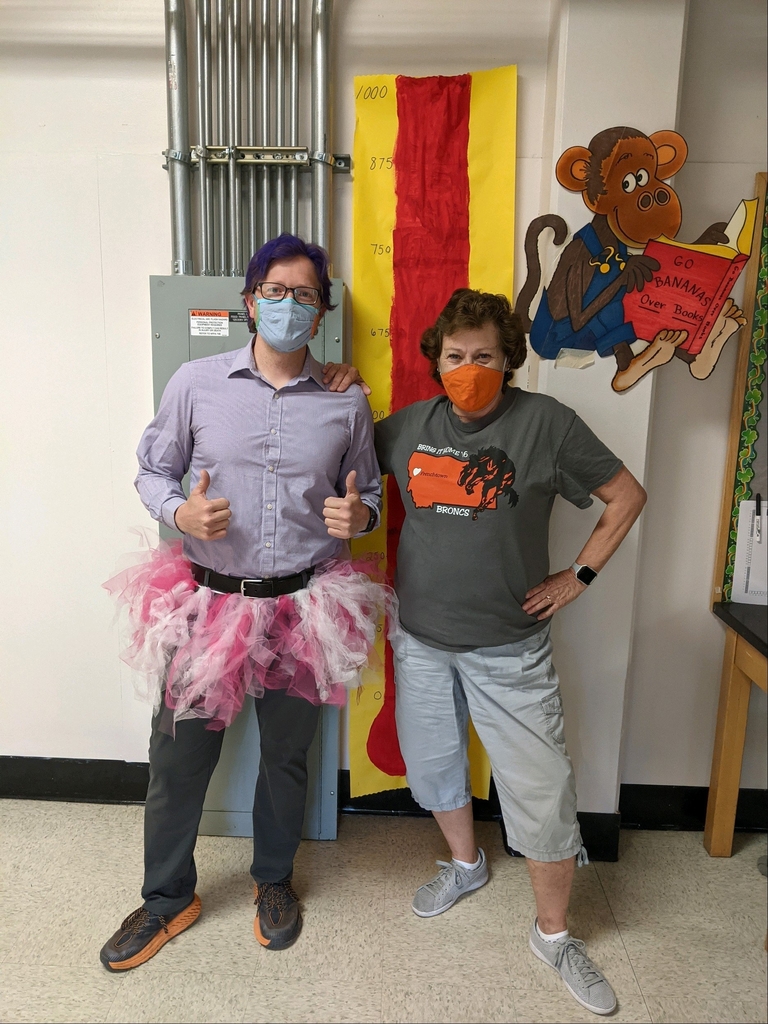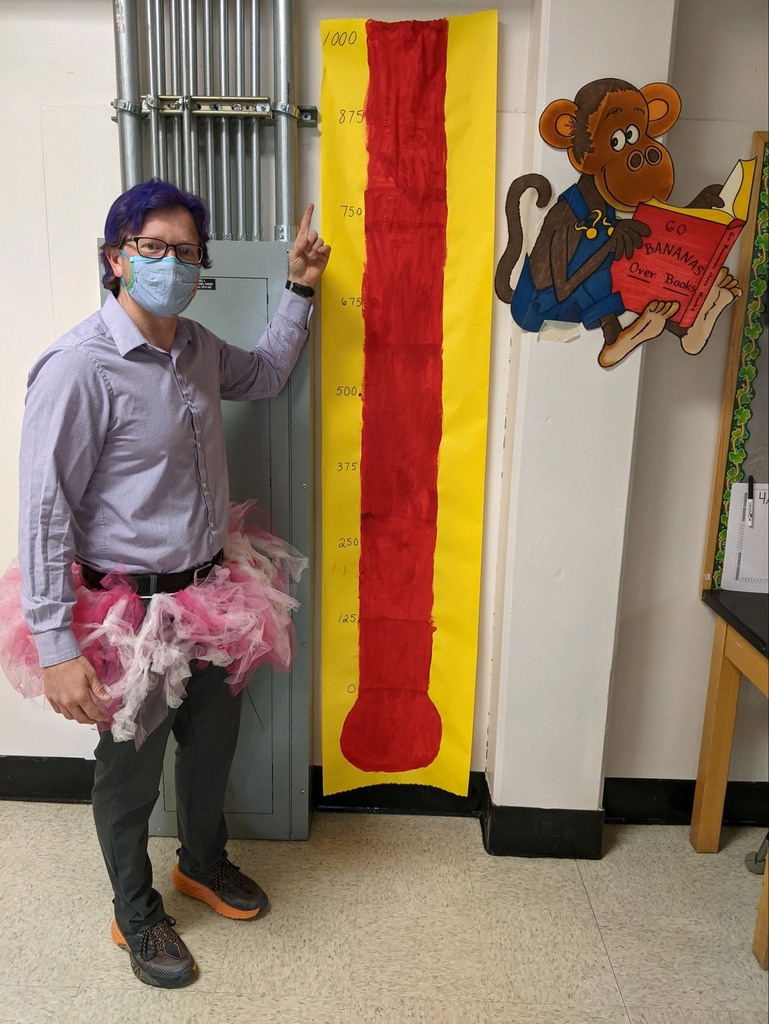 6th grade students had an amazing opportunity to participate in a makerspace activity. A makerspace is an area where students can use high tech to no tech materials to create, explore, and learn. This activity, along with the materials, was brought to us by Nick Wethington and Seisen Eyer. Nick and Seisen currently work at spectrUM, a hands-on science museum in Missoula. Frenchtown Middle School 6th graders were fortunate to have them come in due to our school belonging to a cohort called Makingspaces, which is part of the Maker Ed Foundation's Making Spaces initiative a 30 month project funded by ATG/Cognizant's Making the Future initiative. This cohort is designed to help inform and support teachers in making connections between participating schools to share best practices and professional development on a national scale.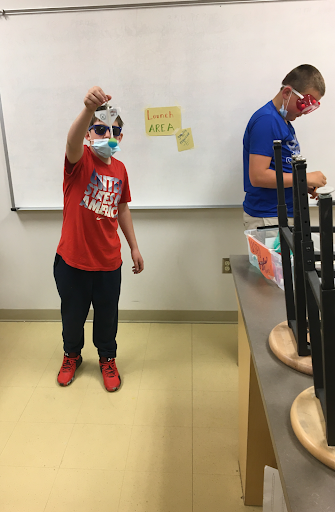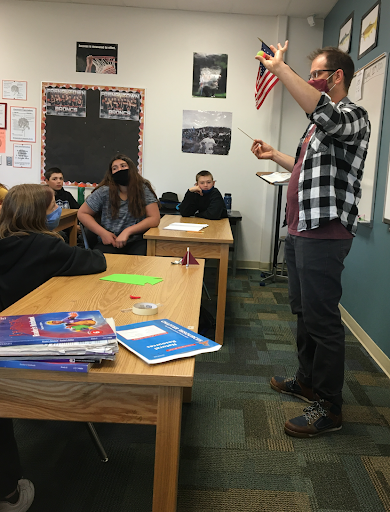 Our students are doing an amazing job recording their Spring Concerts K-5. Thank you teachers and staff for making this happen! More details to come...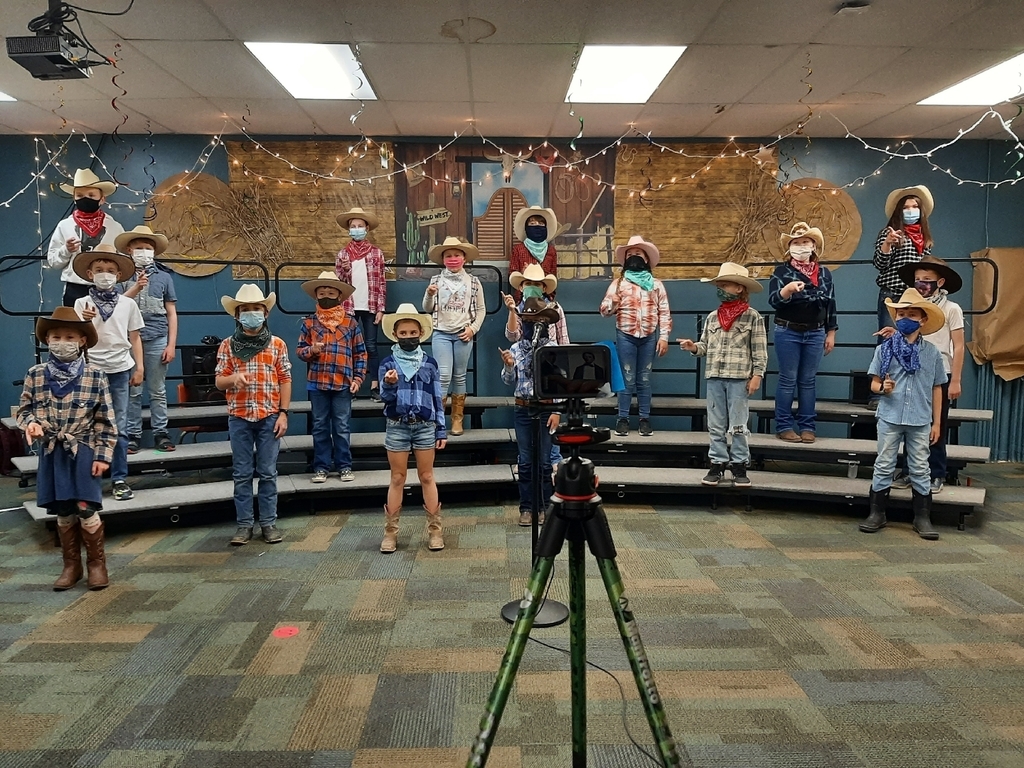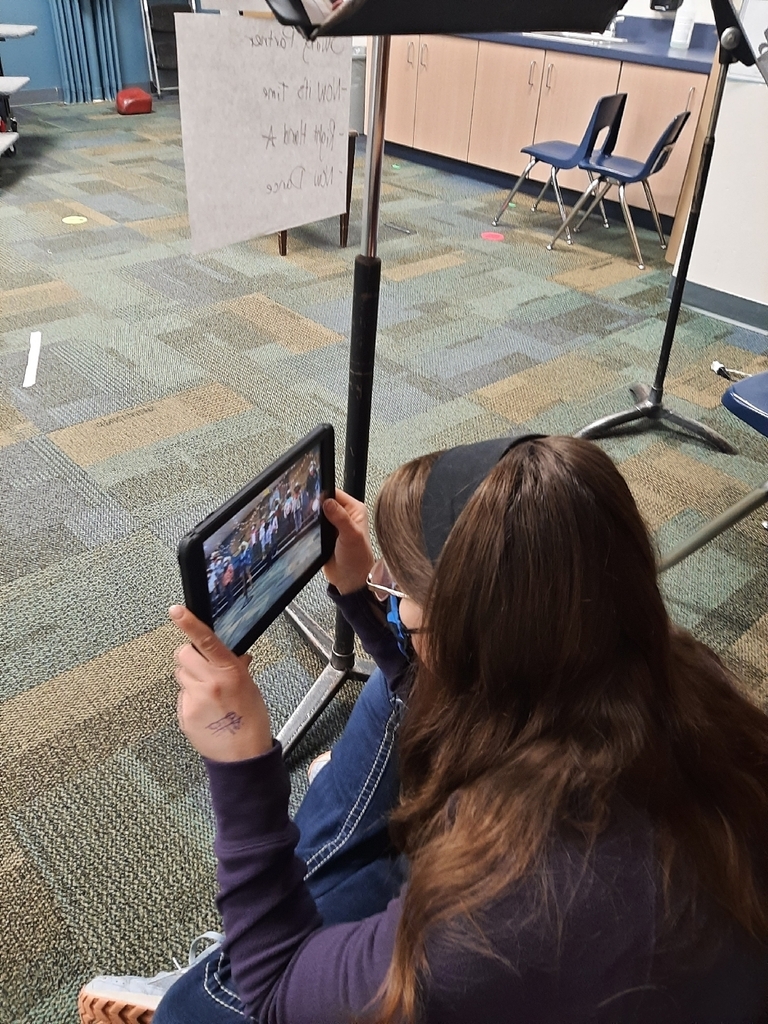 FTSD Negotiation Meeting Join Zoom Meeting
https://us02web.zoom.us/j/81261988856?pwd=N0lQalJnR2NGK3VGbnZOZUpmRHZWZz09
Meeting ID: 812 6198 8856 Passcode: r4QFCa One tap mobile +13462487799,,81261988856#,,,,*778612# US (Houston) +16699009128,,81261988856#,,,,*778612# US (San Jose) Dial by your location +1 346 248 7799 US (Houston) +1 669 900 9128 US (San Jose) +1 253 215 8782 US (Tacoma) +1 312 626 6799 US (Chicago) +1 646 558 8656 US (New York) +1 301 715 8592 US (Washington DC) Meeting ID: 812 6198 8856 Passcode: 778612

MS Track --- Reminder Track Team Pictures on Thursday, April 22, 2021 at 12:30 on the football field! Students should have brought packets home last week/or they are in the MS Office!

Frenchtown 5th grade students in Science class learned about circuits and had an opportunity to build their own in class!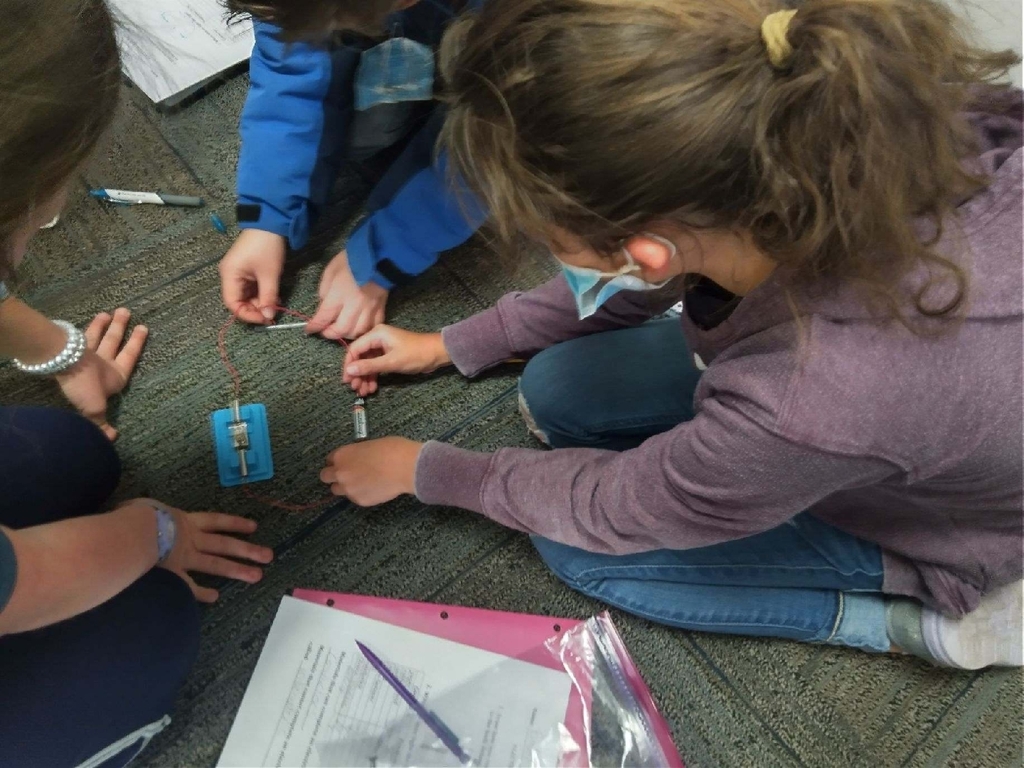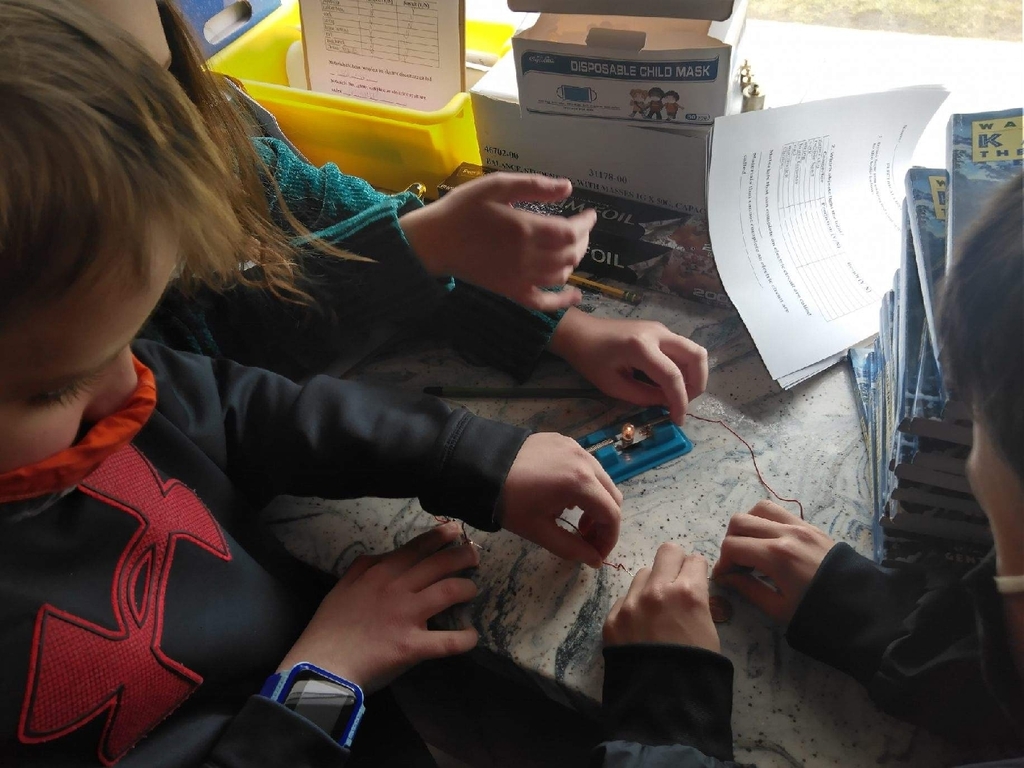 FHS Health Occupation Students learning how to suture on bananas!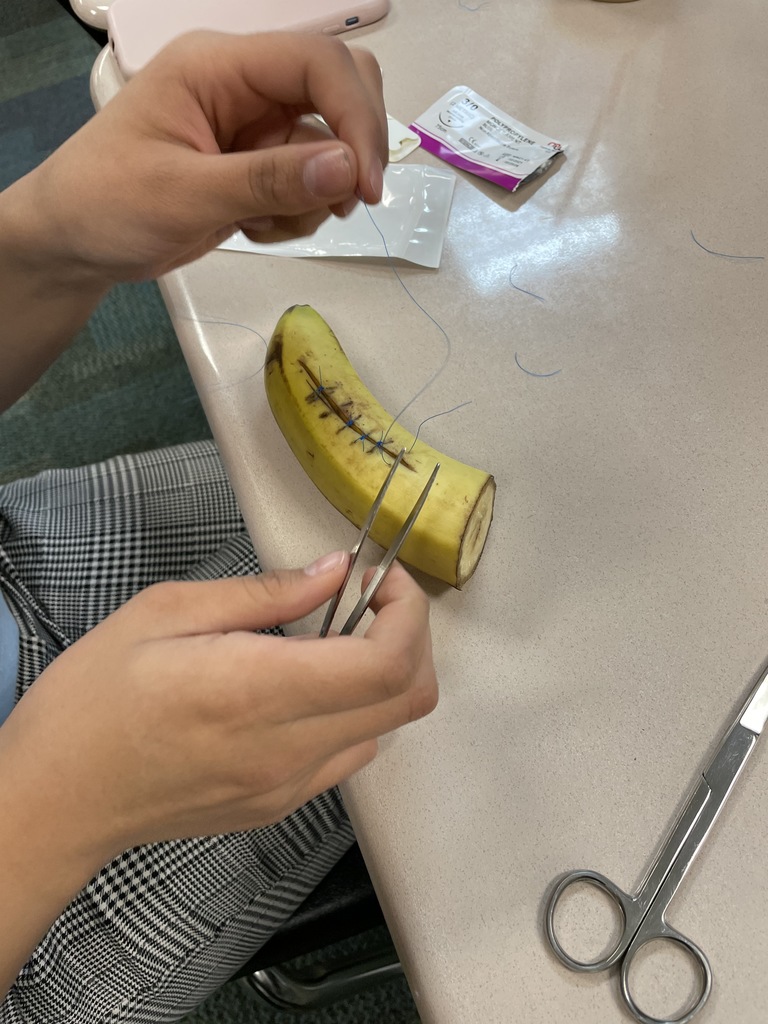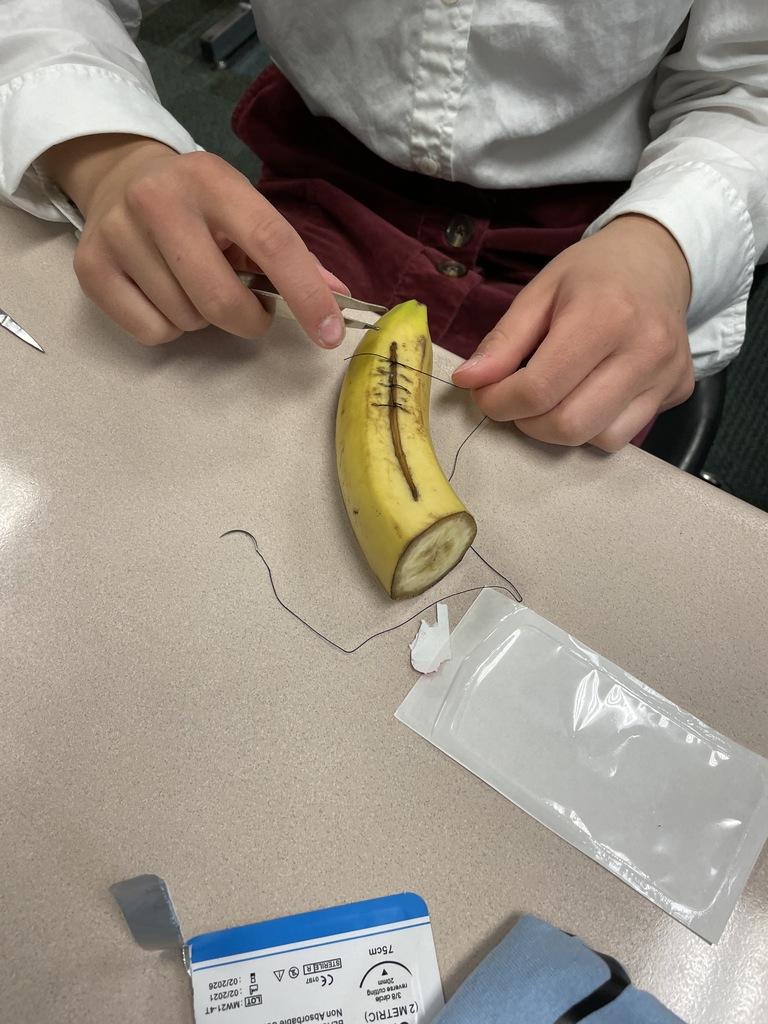 6th Grade Science Circus Information I hope all of you are doing well and enjoying Spring! I just wanted to touch base with you, if your child hasn't, about the Science Circus. At this point, kids should have their topic, research, and hypothesis done. Upcoming due dates include: Materials and Procedures- April 23rd and Data and Analysis- April 30. In short, your child should be putting together the materials and procedures to be conducting their experiments in the next two weeks. We have passed out information for them to record these on and examples of how to help. All the assignments are available to be filled in electronically on Google Classroom. The following site also provides good examples and can help.
https://www.sciencebuddies.org/science-fair-projects/science-projects
We don't have enough time or resources to do all the work at school so any and all help outside of it is greatly appreciated. Please let me know if you have any questions and I will keep you updated on due dates. The final presentations at school will begin on Monday, May17th. -Mr. Robbins

MS TRACK --- The 6th graders will not be attending the MS Track Meet on Friday, April 23 in Hamilton. Only the FMS 7th/8th graders will compete at this meet in Hamilton on Friday, April 23. Leave time from the MS is 6:30 am on Friday, April 23 from the MS.

Congratulations to our Health Occupation Students of America! (HOSA) The competed in the state HOSA conference and we are proud to announce the following winners: 1st Danica Fyant--> Pharmacology 2nd Ellie Datsopoulos, Grace Pollock, Mikelann Rankin--> Biomedical Debate 2nd Mikelann Rankin --> Medical Law and Ethics 2nd Grace Pollock--> Human Growth and Developement 2nd Danica Fyant and Abby Faulhaber --> Forensics 3rd Kiana Sivak --> Veterinary Science 3rd Liv Peters --> Medical Spelling 3rd Abby Faulhaber --> Nursing Assistant Frenchtown HOSA won the monthly challenge award Frenchtown HOSA won the scavenger hunt challenge during the State Leadership Conference. We have had the honor of being led to the team awards by our President Kayla Botkin. She has put her heart and soul into making this club what it is today. Mr. Joe Youngberg is the HOSA advisor.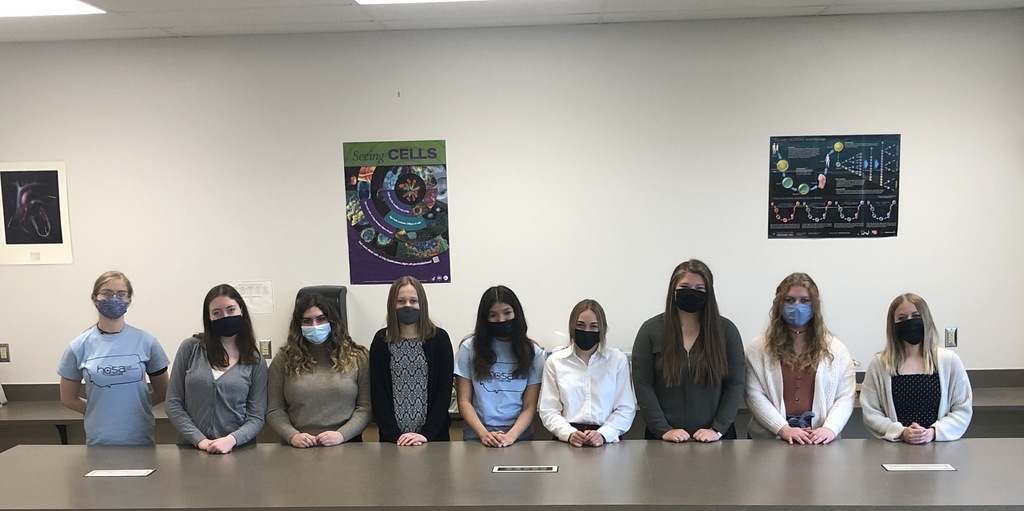 Students in 5th grade had a lot of fun traveling to the North Campus this Tuesday. They had lunch in the Middle School and had an evening parent meeting in the Gym. Thanks for setting this up Mr. Griffin!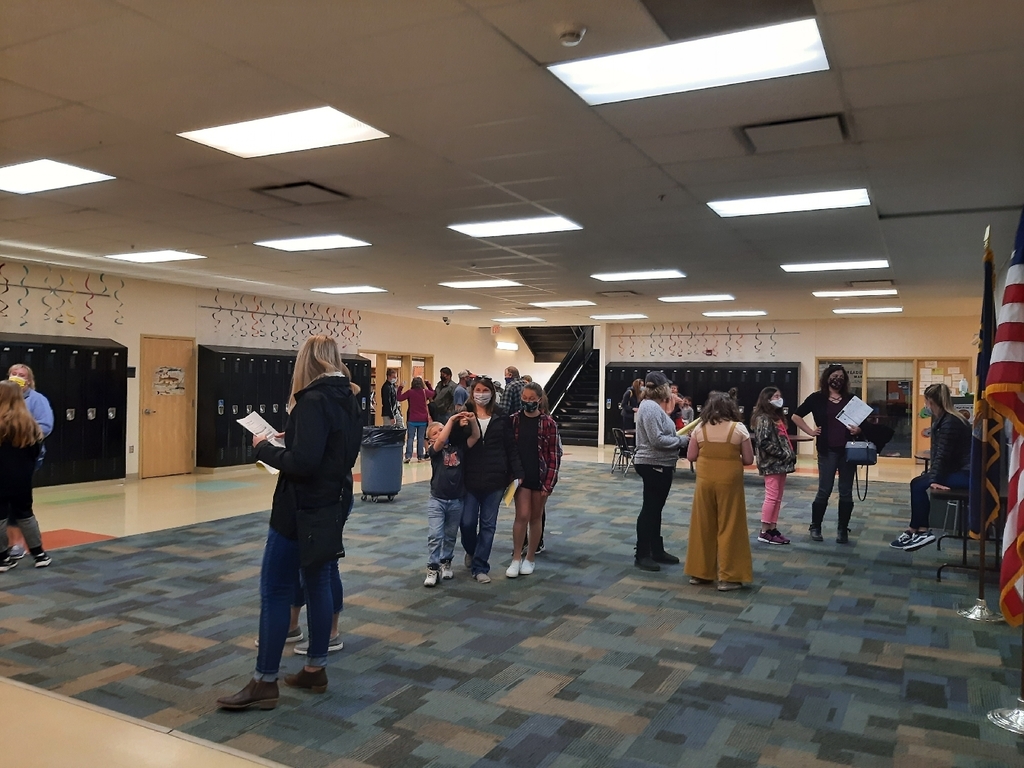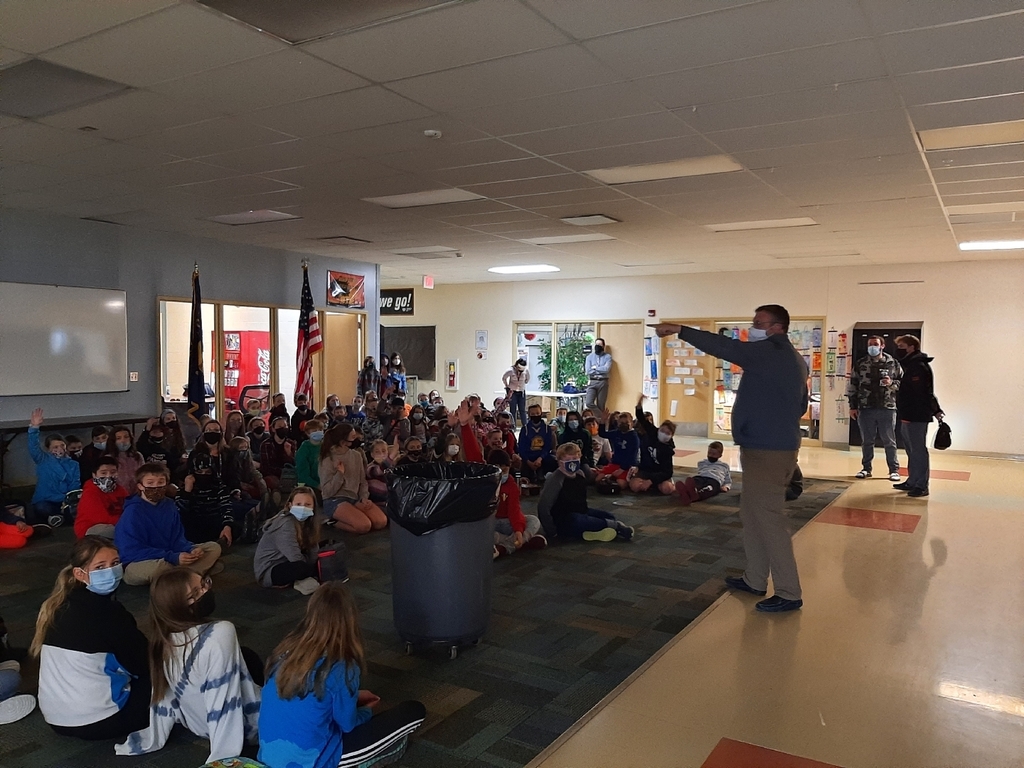 Little Spring cleanup around campus! Thanks 4th grade students!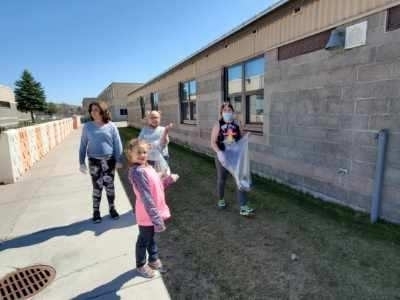 Hello 6th Grade Parents, Just a reminder that next week (4/12-4/16) we will be taking the SBAC test. The students have done a fantastic job preparing for this test and we just wanted to remind you to make sure they are getting enough sleep and nutrition next week. Due to the craziness of this year the 6th grade hasn't been able to go on the normal awesome field trips that we usually do. Instead, next Friday, April 16th, we will be taking a bus to Missoula to have the 6th grade students hike the "M". Mr. Griffin has also offered to buy pizzas for the students where we will eat at the Fort and then play for a while after. The bus will be leaving Frenchtown at 9 am and returning at 2:30. We are sad to say that we are not allowing chaperones to accompany us on this field trip. Please keep an eye out for a permission slip being sent home! Thank you, 6th Grade Team

Frenchtown Intermediate Harry Potter Club had a great meeting during lunch today. Thanks Ms. Nile for making this club happen!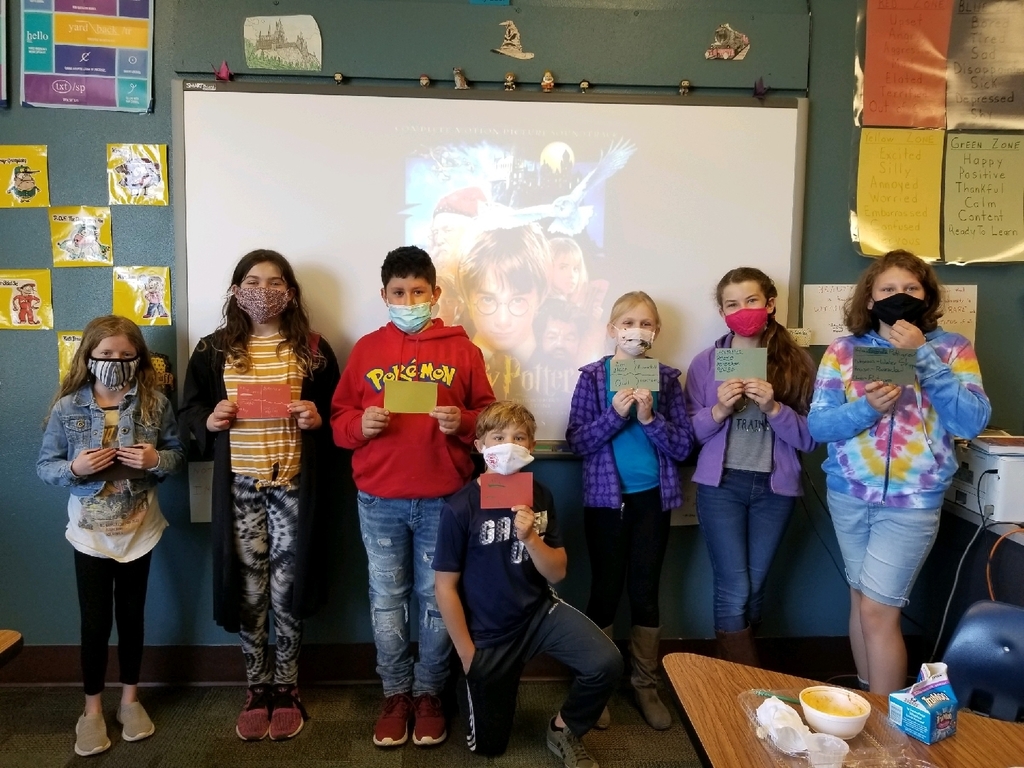 Congratulations to Courtney Logan she has been selected as the April "Elk Student of the Month," and will be among those included in those considered for "Elk Student of the Year" recognition at the end of this school year. The students are selected by their teachers and counselors based on academic excellence, community service, school involvement and leadership.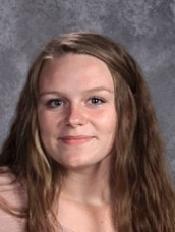 5th Grade catapults were a lot of fun today! Looks like we have a few engineers among us!