High School Back to School Information
It's time for school again! I hope everyone has had a fun and productive summer. The Frenchtown High School faculty and staff are excited to be working with you as we begin the 2021-2022 school year! The Frenchtown School District is starting school for students in person on Wednesday, August 25. Distance learning will not be offered during the 2021-2022 school year. The Frenchtown School district is recommending, not requiring masks. I know with all of us working together we can make this a very successful school year. I consider it very important that you take an active role in your child's education. You are invited to call (626-2670), e-mail (haynesj@ftsd.org), or visit the school any time that you have a question concerning your child's progress or if you just want to stop by and say "Hi.". I consider it a great privilege and responsibility to be your child's principal this year, and look forward to working with each of you.
This year we welcome several new teachers to the high school. The Science department welcomes Ms. Madie Moore, the Business department welcomes Ms. Ryan Goris, the Industrial Technology department welcomes Mr. Louis Reynolds and the Family Consumer Science welcomes Ms. Jolene O'Neal. Please welcome these outstanding educators to our school and community. Watch for their biographies in the upcoming newsletters.
Wednesday, August 25th School begins for FRESHMEN, EXCHANGE STUDENTS, and NEW STUDENTS ONLY. This is meant to be an orientation session for these students. Students will be introduced to educators, take school tours, hear about school rules and policies, run through a shortened class schedule, and have some fun time with high school mentors.
Our first full day of school grades 9-12 is scheduled to begin at 8:20 a.m. on Thursday, August 26th.
2021-2022 HIGH SCHOOL BELL SCHEDULE
M8 days (Mondays)
Tues-Fri A/B Days
P1A 8:20-9:00
P1B 9:05-9:45
P1 8:20-9:50
Advisory 9:50-10:10
P2A 10:15-10:55
P2B 11:00-11:40
P2 9:55-11:25
Lunch 11:40-12:15
Lunch 11:25-12:05
P3A 12:20-1:00
P3B 1:05-1:45
P3 12:10-1:40
P4A 1:55-2:30
P4B 2:35-3:27
P4 1:45-3:27
Early Out/Early Release Bell Schedule
P1 8:20-9:15
P2 9:20-10:15
P3 10:20-11:15
P4 11:20-12:15
Lunch 12:15 Dismiss 12:33
**Sick Children – During the 2021-2022 school year FTSD is asking parents and students to monitor themselves closely and on a daily basis. If a child is not feeling well/has a fever please keep them home for the safety and well-being of our students, staff, and community at Frenchtown Schools.
Meals
All meals are free for all students.
A few Important Handbook Updates and Reminders:
ACTIVITIES ELIGIBILITY: A weekly "F" list based on each student's in-progress grades shall be generated each Friday at 12:00 p.m. The eligibility period will begin the following Monday morning, and will run for one week Monday through Sunday. A student who receives ONE "F" on the weekly checklist will be required to attend academic study hall for the following week (location to be determined). The student will be required to attend 3 of the 5 days of academic study hall in order to remain eligible to practice and participate in competitions. The 3 out of 5 rule is in effect until the following grade check on Friday. If students fail to meet the 3 out of 5 and there is no competition they will be INELGIBLE for the following week. If there is a competition on a Monday/Tuesday of the ineligible week the student may compete as long as they meet the 3 out of 5 days for the week. If they fail to meet the 3 out of 5 for this week and have participated in a competition they will be INELGIBLE for the following week. For 3 or 4 day weeks the number of required academic study halls may be adjusted accordingly.
A student who receives three or more "F's" on a weekly list shall become ineligible immediately for both practice and competition and will remain ineligible until he or she is passing all classes at the time of the weekly checklist.
v If a student has more than one "F" for a semester, he or she shall be ineligible to participate in competitions for the following semester.
*Conduct eligibility: a student whose behavior has led to suspension from school is NOT allowed to participate in activities during the time of the suspension. Further, the student is NOT allowed to be on campus for the duration of the suspension. That means no practice sessions as well.
ATTENDANCE AND HOMEWORK ASSIGNMENTS: students are to attend school daily because absence from the classroom deprives them of the opportunity to take advantage of our curricular offerings. For the high school, policy allows for 10 absences (excused or unexcused) per semester. After the 10th absence in a class, a student will lose two percentage points from your semester grade for each subsequent absence, unless proof of absence comes with a doctor's note or legal note of some kind that proves the absence was unavoidable.
LUNCHTIME INFORMATION: PER POLICY, freshmen are NOT allowed to leave the campus during lunch.
Sophomores, juniors and seniors are allowed that privilege.
Sophomores, juniors, and seniors may not take freshmen off-campus during lunch.

Freshmen are not allowed in the parking lots without permission from the office staff.

Loitering is not permitted in any area not designated as a high school lunch-time student area.

Students may not sit in their cars and eat lunch and students my not loiter in the parking areas. If you are going to eat off-campus, then eat off-campus.

For students wishing to go outside during lunch, your area is in front of the high school. You may not go to any area in front of the junior high, behind the school, east of the school or again "hang out" in the parking lot.
STUDY HALLS: students are expected to attend study halls, and to arrive on time for study halls. Failure to do so results in detention and the loss of future study hall privileges. Students must follow the rules established by the study hall facilitator. Students may only take one study hall per semester. Students be allowed to sign out of study hall and leave campus provided the following requirements are met:
• Note on file from parents/guardians giving permission for the student to leave campus during study hall
• No Failing grades. Grade checks will be conducted by the study hall teacher at the mid-terms of each quarter and at the end of each quarter. (Total of 7 grade checks) If a student has a failing grade at the "grade check" they will be required to stay in study hall until the next grade check. (not just until the grade is no longer an F)
• Students may not "wander" or disrupt other classes. If they are signed out then they must leave or have a pass to stay on campus. An example would be if a student needed extra help in math they could get a pass to work with a math teacher or if they need to use a computer then they could get a pass to the library. If a student is caught wandering or becomes a disruption then they will lose the privilege to be signed out of study hall for the remainder of the term.
Important Upcoming Dates
Ø Monday, September 13th – SCHOOL PICTURES!
Ø No School Thursday, September 30th
Ø Parent-Teacher Conferences, November 3-4
Our Philosophy
At Frenchtown High School we believe every student has the potential to be a contributing member of society. Life-long learning develops best in a safe, supportive, and respectful environment. Challenging curricular and extra-curricular choices foster academic, creative, athletic, and social growth as students prepare for a range of diverse post-secondary opportunities.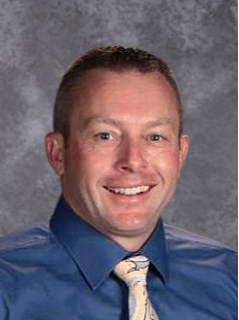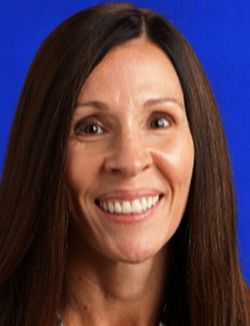 Beth Terzo
Assistant Principal
Email: BethTerzo@ftbroncs.org
Voice: (406) 626-2600 Opt 5
FAX: (406) 626-2676