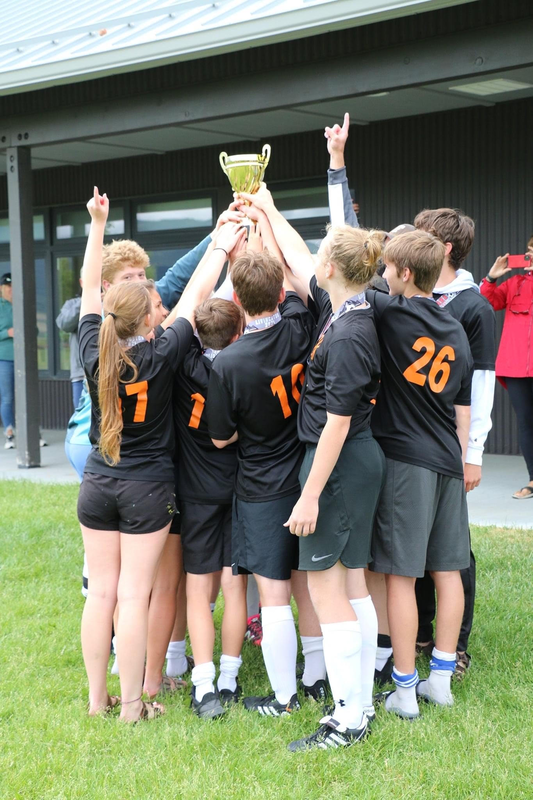 FC FRENCHTOWN WINS STATE CLASSIC CUP!
It was a weekend to remember as the FC Frenchtown Force went 3 - 0 during the Montana State Classic Cup in pursuit of their first U-16 state championship.
With athletes ranging from 11 to 16 years old, the Co-ed team competed against various teams from across the state amassing a 9-2-1 record with a notable +36 goal differential. Heading into the Classic Cup, the top-ranked Force did not disappoint, defeating Sidney 6 - 2 and Kootenai 7 - 4 advancing them directly to the championship game as the top seed. FC Frenchtown faced off against Sidney for the title, after they battled back in the consolation round. At the final whistle, FC Frenchtown celebrated a 3-1 victory and State Classic Cup champions. This was only the club's second year of competitive competition and was the first appearance at the Classic Cup. With medals draped around their necks, congratulatory high-fives, hugs, and tears highlighted an amazing weekend and capped a remarkable season.