Thank you Frenchtown Middle School families for your support with our annual food drive. You donated 978 food items!!!! Your contribution will help feed many local families over the holiday season. Thank you.

The Frenchtown High School KEY Club! Two main projects: Thanksgiving Food Drive & Christmas Star Program The first project was the Thanksgiving food drive. Through the cooperation of the KEY Club and Frenchtown Valley Kiwanis 26 local families were provided with food. KEY Club collected canned goods and non-perishables through the classrooms. The Frenchtown Valley Kiwanis purchased 10 lb. bags of potatoes for each family and a turkey. The KEY Club is also involved in the Christmas Star Program where 60 to 70 local children will be provided Christmas gifts. This is down the last few years as it was closer to 100. A tag or star is placed on the tree at the Trail West Bank. Community members sponsor a star by purchasing the gifts and returning them to the bank. The KEY Club will then wrap and distribute the presents. The time and effort our students put into projects like these are just another example of the quality students we have in Frenchtown. The KEY Club students provide the energy for these projects. They collect and distribute the food, wrap the gifts and do all the work. Mr. Duhame would next like to thank the counseling staff with their help coordinating the families we serve. Other community organizations also help greatly by donating to this program. The local LDS church donates food and sponsors stars. The other churches and the local 4H club and the Frenchtown Senior Citizens also sponsors stars We also have great support from community members who donate to our programs. The Kiwanis consists of 3 active members. We do not have the ability to raise large sums of money, but every year organization or individuals step up and helps fund these programs. We are lucky to live in this community. Foot note: The Christmas Star Program will start December 1st. Due to the Covid 19 restrictions you will have to check your star out through the drive through. The bank will have a list of all the stars and their gifts you can pick a star and they will check it out to you. Also, if you do not want to go shopping, then you can donate money in any amount and the KEY Club will do the shopping for any un-sponsored stars We hope each and every one of you have a nice Thanksgiving!


National Honor Society students will begin tutoring virtually Monday, November 2nd. Tutoring will take place after school on Mondays, Tuesdays and Wednesdays (unless those are school holidays). Students in grades 3-12 will request a tutoring spot using this Google form:
https://forms.gle/WVmmNgwg3Jx6Vz757
. Tutors will use Google Meets for the tutoring session. Student FTBRONC emails will be the primary form of communication between students and tutors. After completing the form, students will be notified by email of their finalized tutoring time. Please complete the form by Thursday at noon to receive tutoring the following week. If your student could use some extra help, complete the form and let us know. Parents of students in grades K-2, please contact Beth Terzo,
bethterzo@ftbroncs.org
, directly to schedule a tutor for your student.

It's everything Frenchtown Schools, in your pocket. Cafeteria Menus · Events · Staff Directory · Alerts · Athletics Search the App Store /Google Play for: Frenchtown School District 40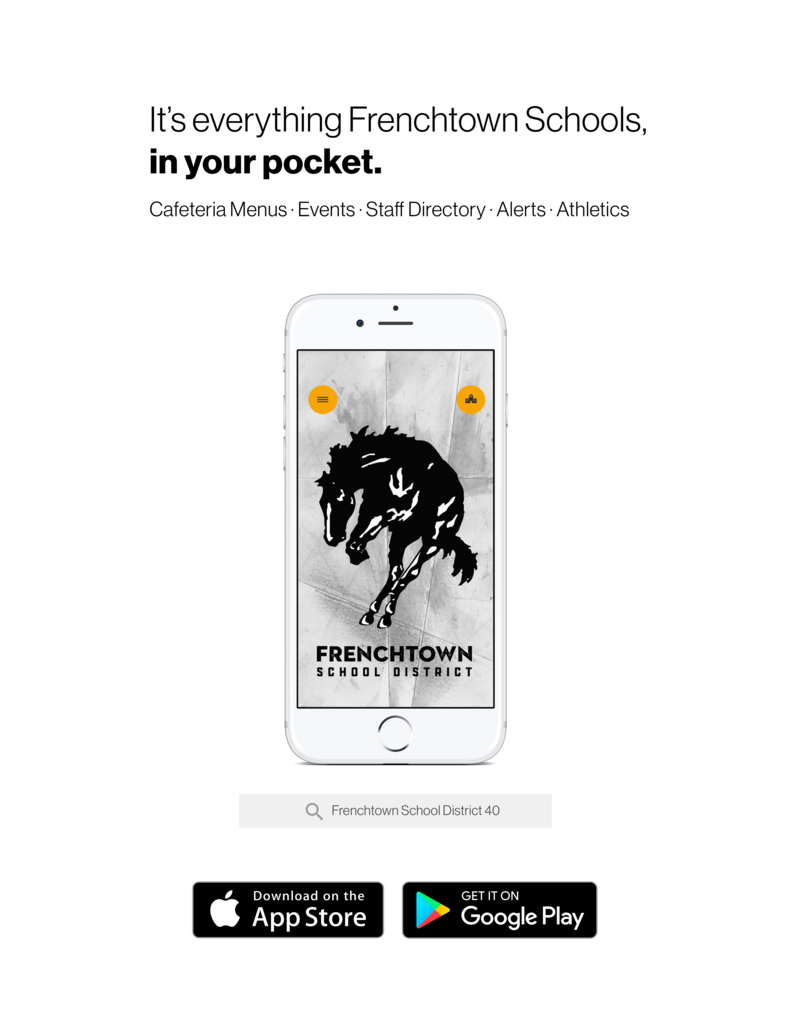 The K-3 are definitely in the Halloween Spirit!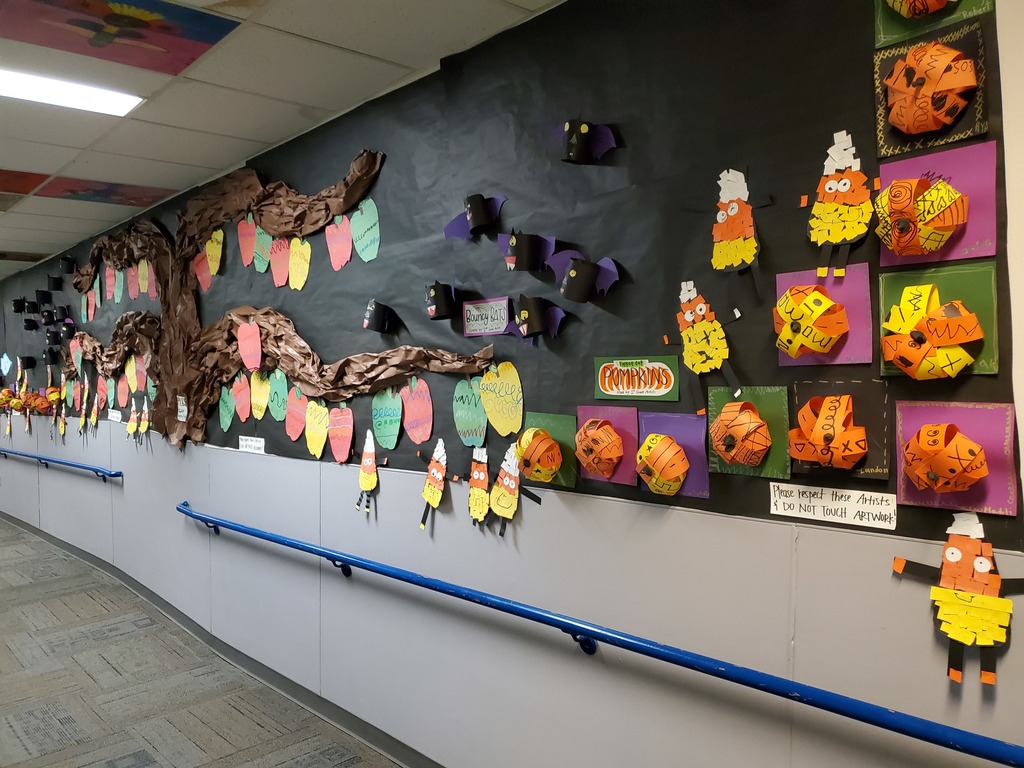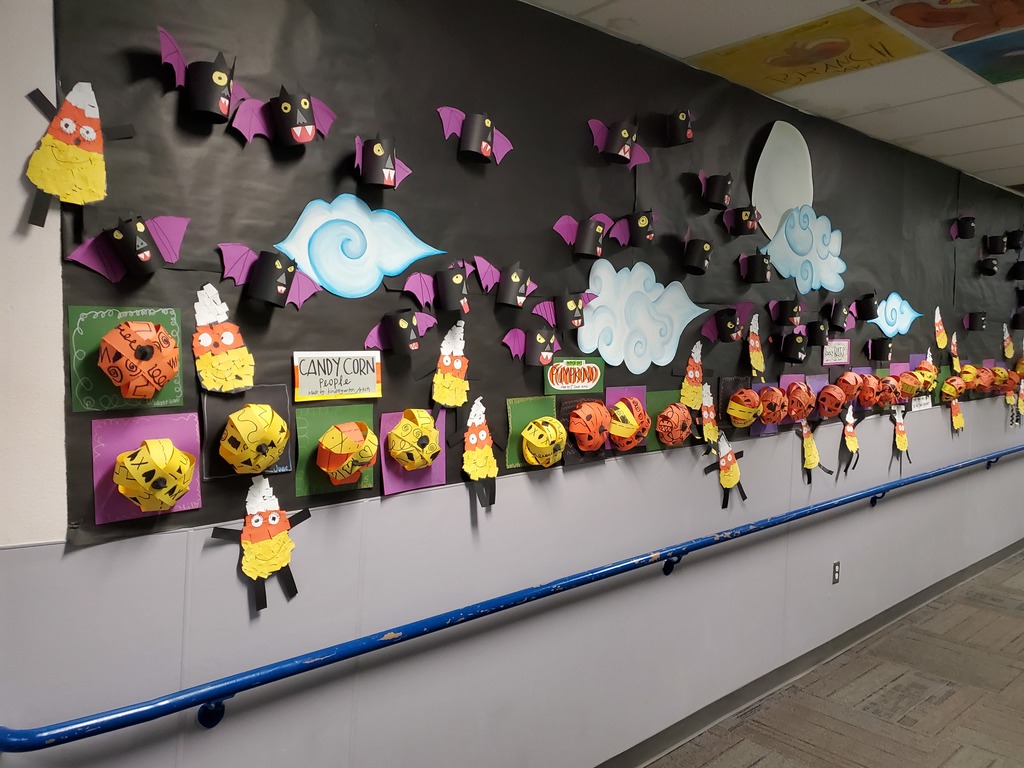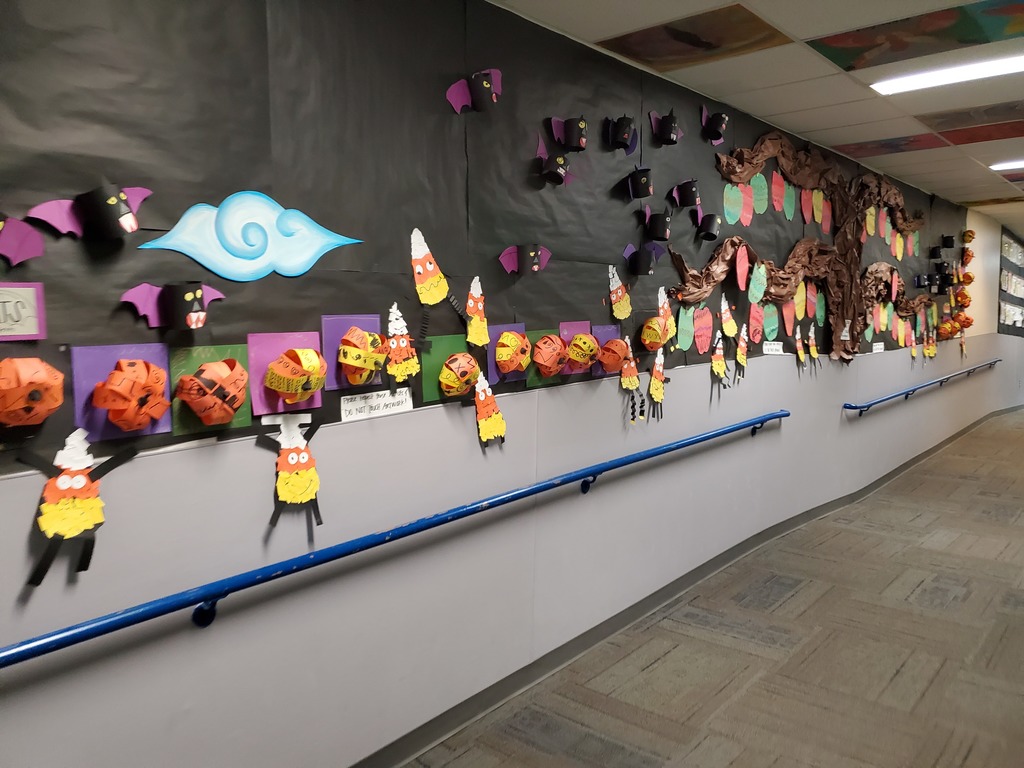 Middle School Boys Basketball will NOT start on Monday, October 19, 2020 -- There is still some uncertainty on the official start date. Frenchtown is hoping/pushing for a Monday, November 2, 2020 start date (this could be sooner/or even pushed into January). Please contact the Middle School Office if you have any questions 626-2650.


The Frenchtown Public Library hours will be changing next week. The Public Library will now be open for curbside (and in-person by appointment) on Tuesdays and Thursdays from 5:00pm - 8:00pm. Please contact Mrs. Gentry if you should have any questions.

September 25, 2020 Dear Parents and Guardians, As per an extension of the federal program that Frenchtown Schools participated in last spring, we are able to offer lunches for free to families effective immediately. There are two distinct differences: 1) this is offered to students who are currently enrolled at Frenchtown Schools and 2) the program will end on Tuesday, December 22nd. Frenchtown Schools also wants you to know we are in the process of crediting families back to September 1st. We are unable to credit the lunch accounts into August. If you should have any questions, please feel free to contact us at 626-2600.

New Updated MS football information for the Week of September, 28 to October 1, 2020. Tuesday, September 29, 2020 at 4:30 pm in Corvallis --- 8th Only Thursday, October 1, 2020 at 4:30 pm in Frenchtown --- 7th Only We are working on scheduling some more MYF games. Go Broncs! Aaron Griffin Middle School Principal Frenchtown Schools

Please find the linked new requirements from MCHD for spectators. The Frenchtown plan to achieve these new requirements will be provided tomorrow. Thank you!
https://5il.co/lgk5

Please find attached the new requirements from MCHD for spectators. The Frenchtown plan to achieve these new requirements will be provided tomorrow. Thank you!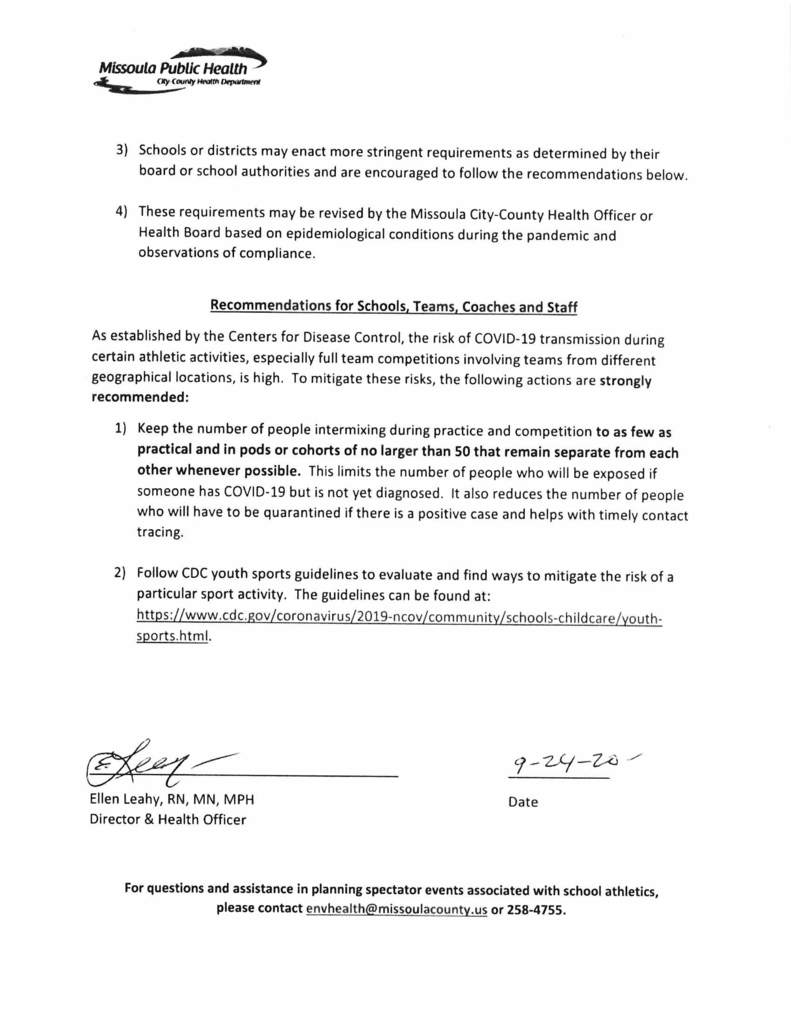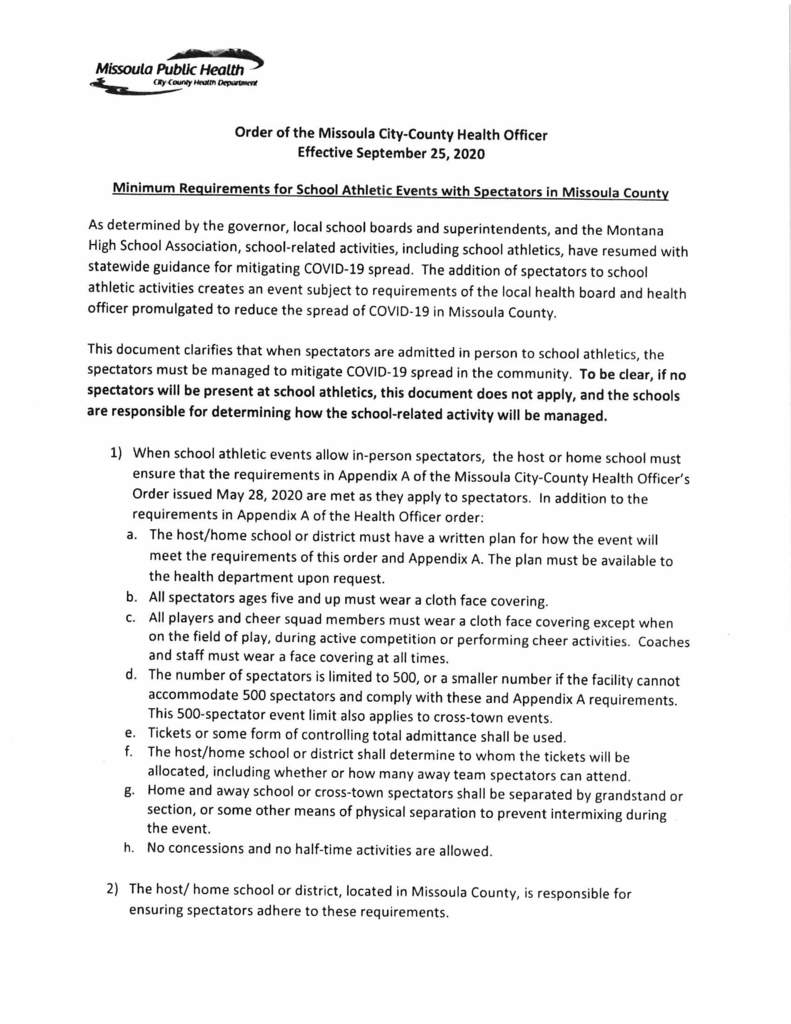 We are hosting a FAFSA Night October 7th for seniors and their parents. We will be in the high school library from 5 - 7pm. We will have with a financial educator from UM present to assist with FAFSA completion. We hope you can join us.
UPDATED SENIOR NIGHT FOR FALL SPORTS: Soccer on 10/01/20; Football and Cheer on 10/02/20; Cross Country, Volleyball and Golf on 10/22/20

The Middle School Football games against Missoula Youth Football teams on Wednesday, September 23, 2020 will be on
https://www.nfhsnetwork.com/
Search Frenchtown High School on the link above -- games will start at 4:30 pm (7th) and 6:00 pm (8th).

Note for Chromebook users if you are having issues with your Chromebook please try the below listed steps Hard reset your Chromebook Turn off your Chromebook. Press and hold Refresh + tap Power . When your Chromebook starts up, release Refresh .