Art Classes finishing up their self portraits. Check them out!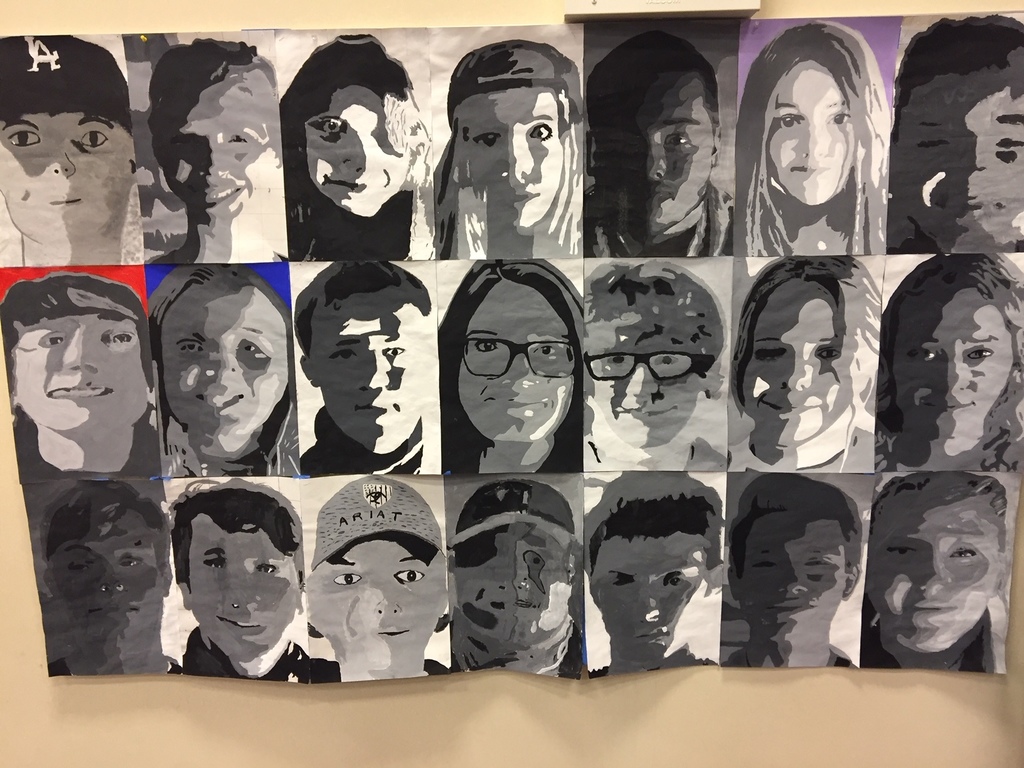 Beginning Guitar Class Rocking it this morning!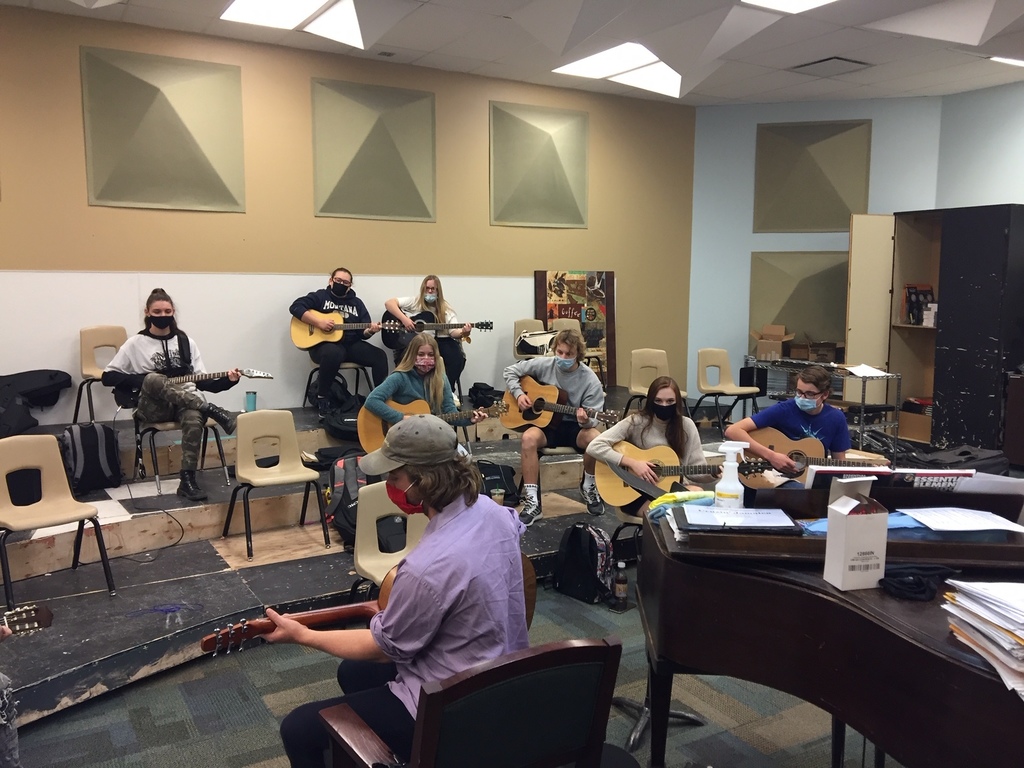 This fall the 8th grade students worked on a project called "Micrography": using words to create images. Students brainstormed 100+ words and phrases to describe themselves and aspects of their lives. Using their school photo as a template, they traced their features, then replaced the lines with their words. This created an image of themselves with their own writing.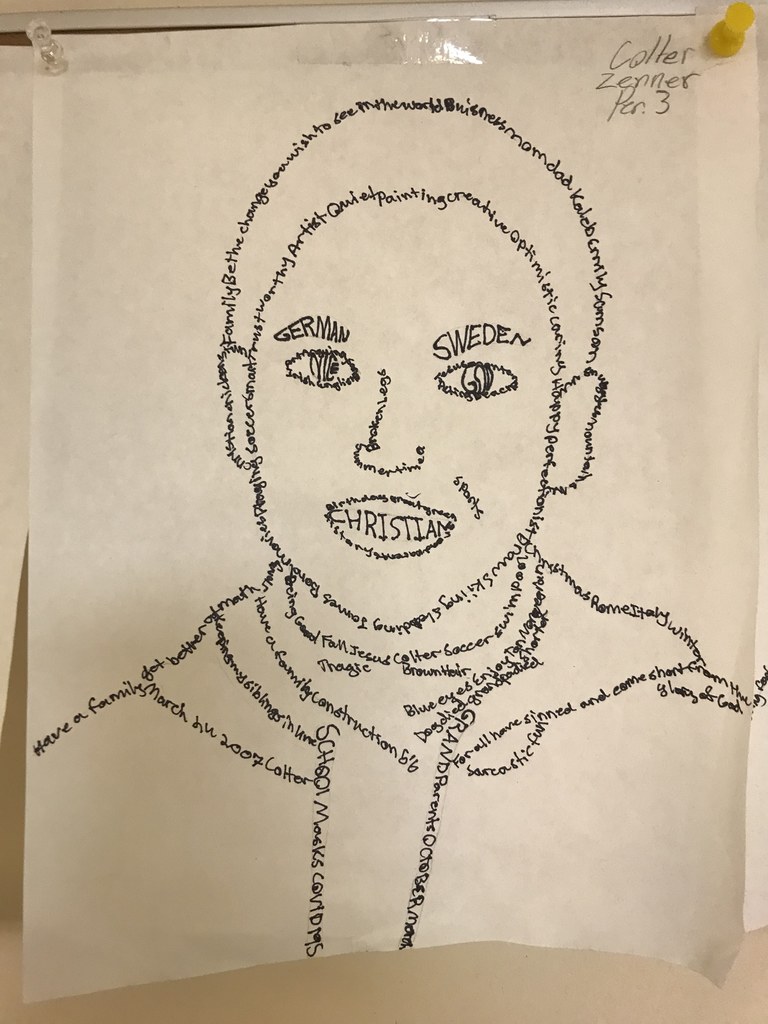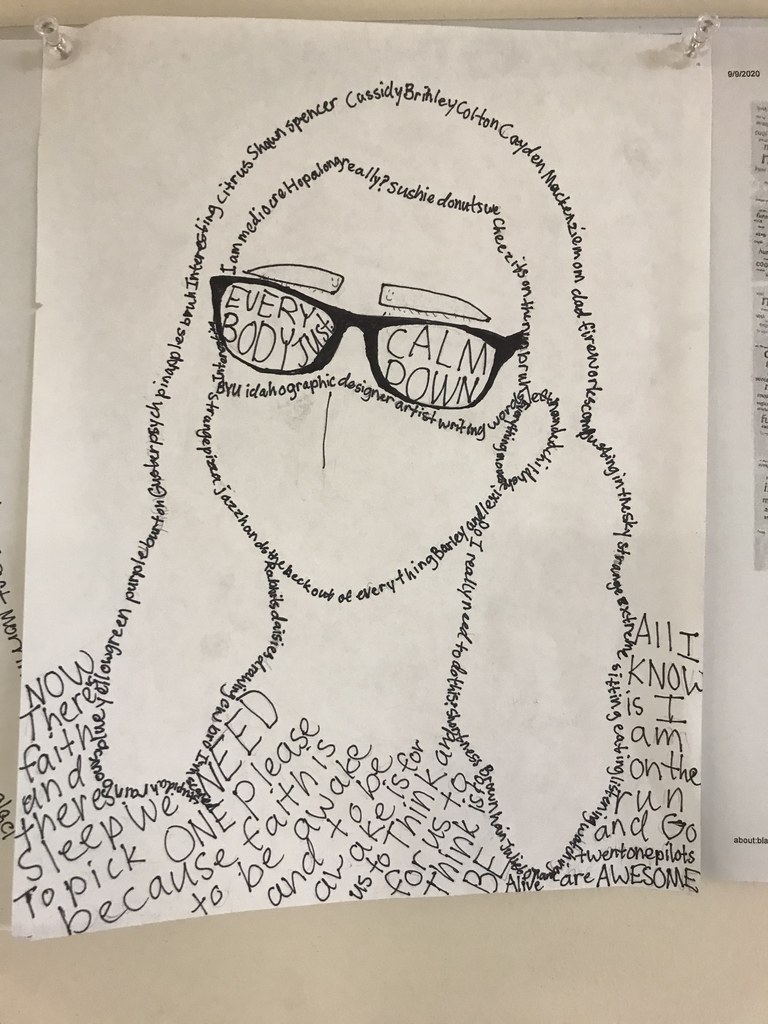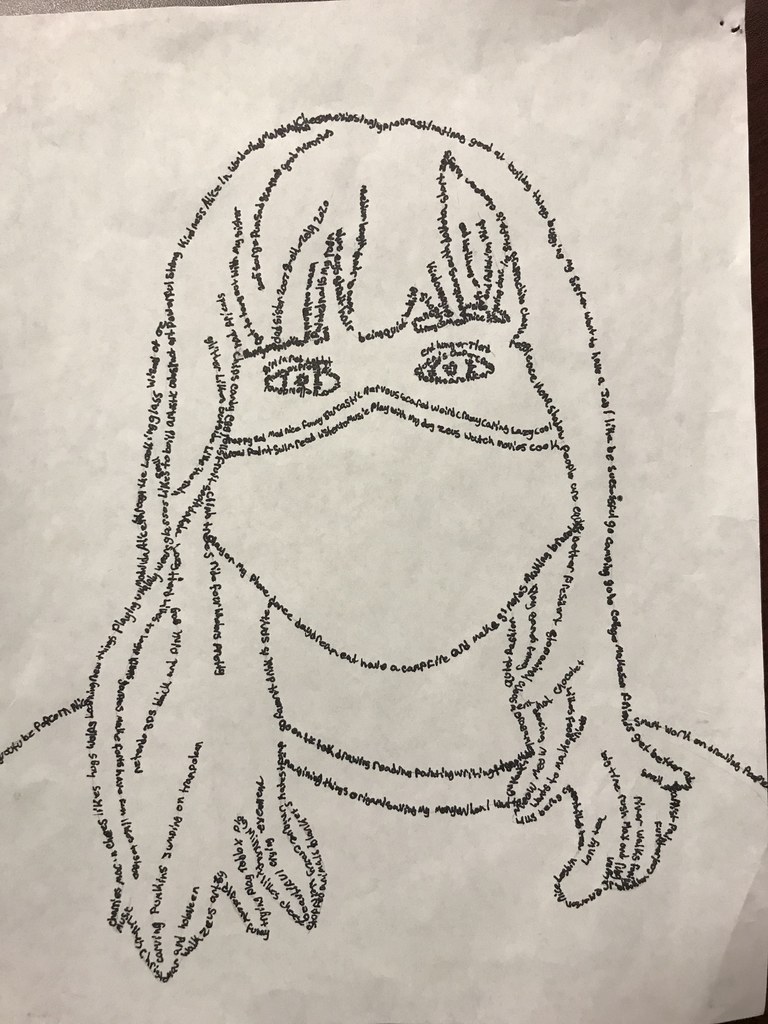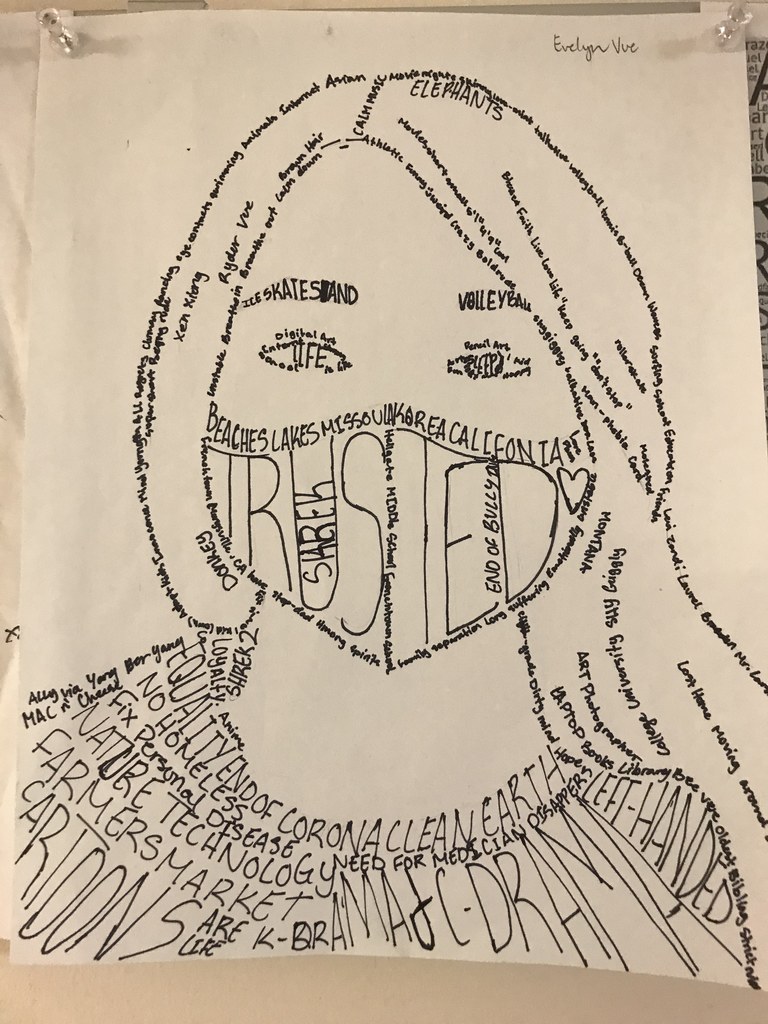 Frenchtown High School was nominated for all their hard work and dedication to North West Energy for the teacher's reward program. To express their appreciation, North West Energy purchased treats from Bernice's Bakery for the high school staff. Thank you to all!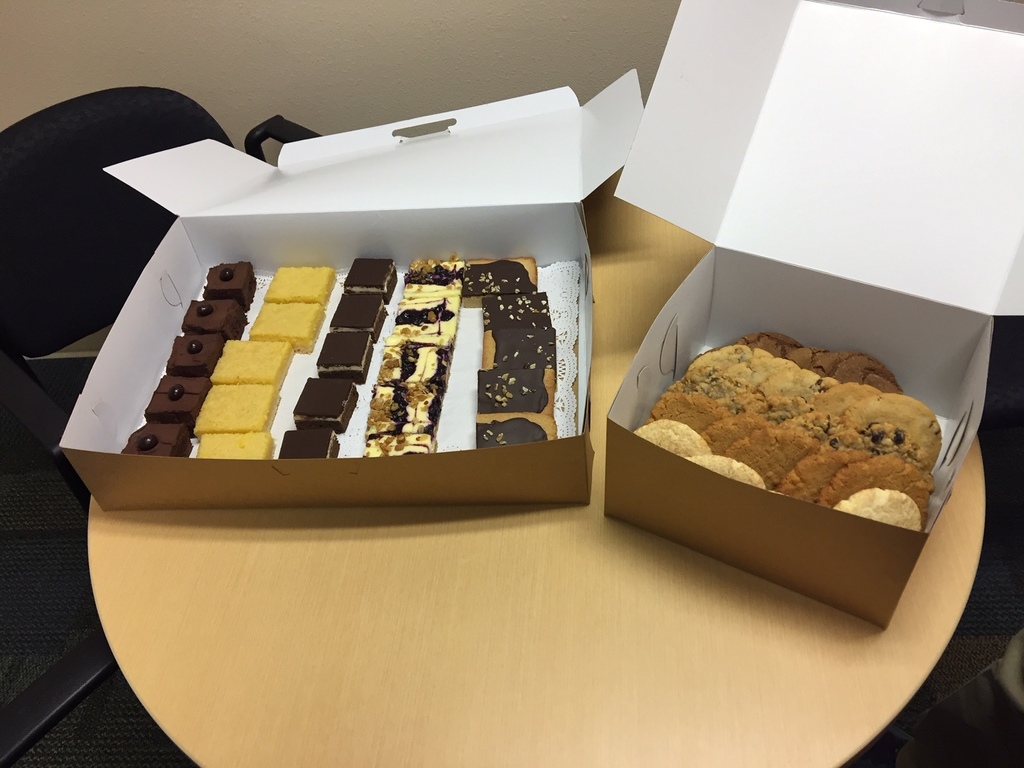 Advanced Woods class practiced their lathe skills by creating chess pieces. Looks like a heated battle.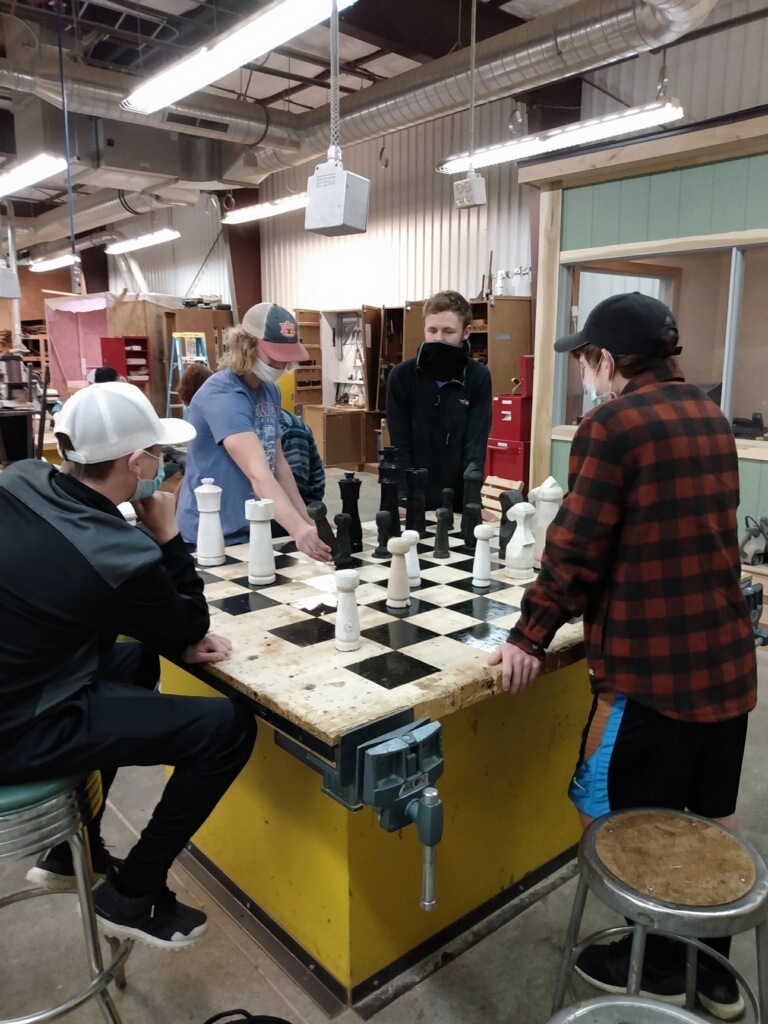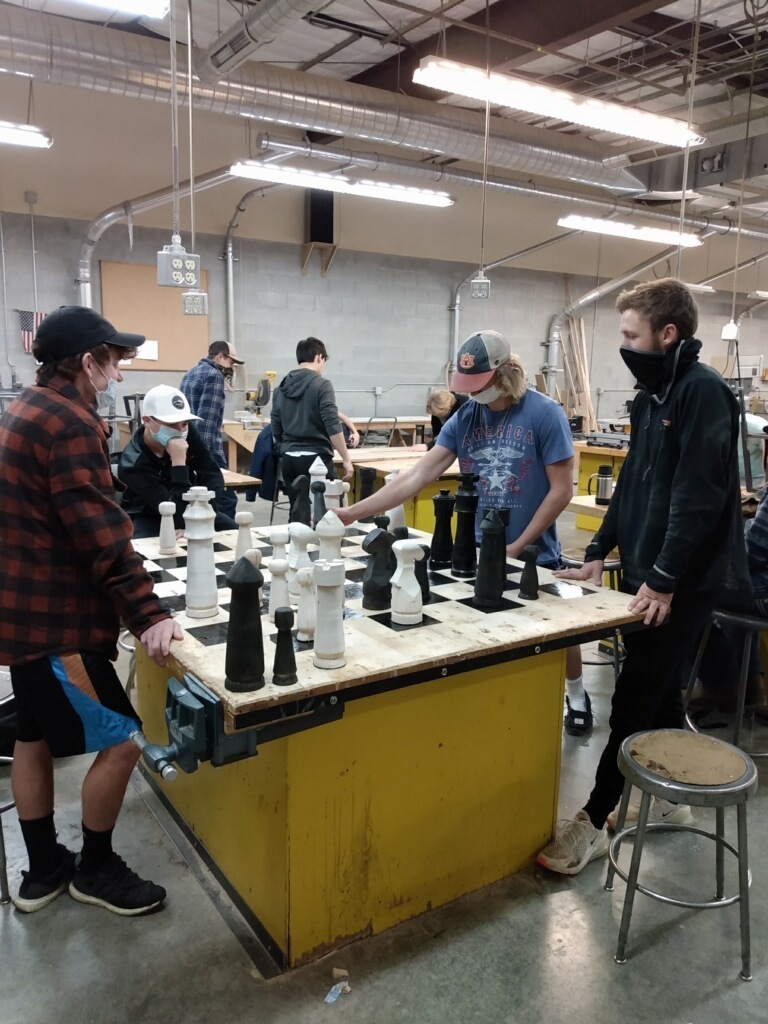 Congratulations to Khasidy Hodge she has been selected as the December "Elk Student of the Month," and will be among those included in those considered for "Elk Student of the Year" recognition at the end of this school year. The students are selected by their teachers and counselors based on academic excellence, community service, school involvement and leadership.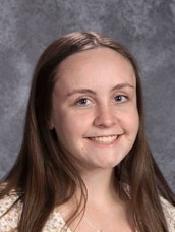 The Frenchtown School District wishes each of you have a wonderful and peaceful Thanksgiving. We hope it is a time for you to take care of yourself from a mental and physical aspect. As the saying goes these days, stay safe! Mentally and physically, stay safe! Happy Thanksgiving!

Thank you Frenchtown Middle School families for your support with our annual food drive. You donated 978 food items!!!! Your contribution will help feed many local families over the holiday season. Thank you.

The Frenchtown High School KEY Club! Two main projects: Thanksgiving Food Drive & Christmas Star Program The first project was the Thanksgiving food drive. Through the cooperation of the KEY Club and Frenchtown Valley Kiwanis 26 local families were provided with food. KEY Club collected canned goods and non-perishables through the classrooms. The Frenchtown Valley Kiwanis purchased 10 lb. bags of potatoes for each family and a turkey. The KEY Club is also involved in the Christmas Star Program where 60 to 70 local children will be provided Christmas gifts. This is down the last few years as it was closer to 100. A tag or star is placed on the tree at the Trail West Bank. Community members sponsor a star by purchasing the gifts and returning them to the bank. The KEY Club will then wrap and distribute the presents. The time and effort our students put into projects like these are just another example of the quality students we have in Frenchtown. The KEY Club students provide the energy for these projects. They collect and distribute the food, wrap the gifts and do all the work. Mr. Duhame would next like to thank the counseling staff with their help coordinating the families we serve. Other community organizations also help greatly by donating to this program. The local LDS church donates food and sponsors stars. The other churches and the local 4H club and the Frenchtown Senior Citizens also sponsors stars We also have great support from community members who donate to our programs. The Kiwanis consists of 3 active members. We do not have the ability to raise large sums of money, but every year organization or individuals step up and helps fund these programs. We are lucky to live in this community. Foot note: The Christmas Star Program will start December 1st. Due to the Covid 19 restrictions you will have to check your star out through the drive through. The bank will have a list of all the stars and their gifts you can pick a star and they will check it out to you. Also, if you do not want to go shopping, then you can donate money in any amount and the KEY Club will do the shopping for any un-sponsored stars We hope each and every one of you have a nice Thanksgiving!


National Honor Society students will begin tutoring virtually Monday, November 2nd. Tutoring will take place after school on Mondays, Tuesdays and Wednesdays (unless those are school holidays). Students in grades 3-12 will request a tutoring spot using this Google form:
https://forms.gle/WVmmNgwg3Jx6Vz757
. Tutors will use Google Meets for the tutoring session. Student FTBRONC emails will be the primary form of communication between students and tutors. After completing the form, students will be notified by email of their finalized tutoring time. Please complete the form by Thursday at noon to receive tutoring the following week. If your student could use some extra help, complete the form and let us know. Parents of students in grades K-2, please contact Beth Terzo,
bethterzo@ftbroncs.org
, directly to schedule a tutor for your student.

It's everything Frenchtown Schools, in your pocket. Cafeteria Menus · Events · Staff Directory · Alerts · Athletics Search the App Store /Google Play for: Frenchtown School District 40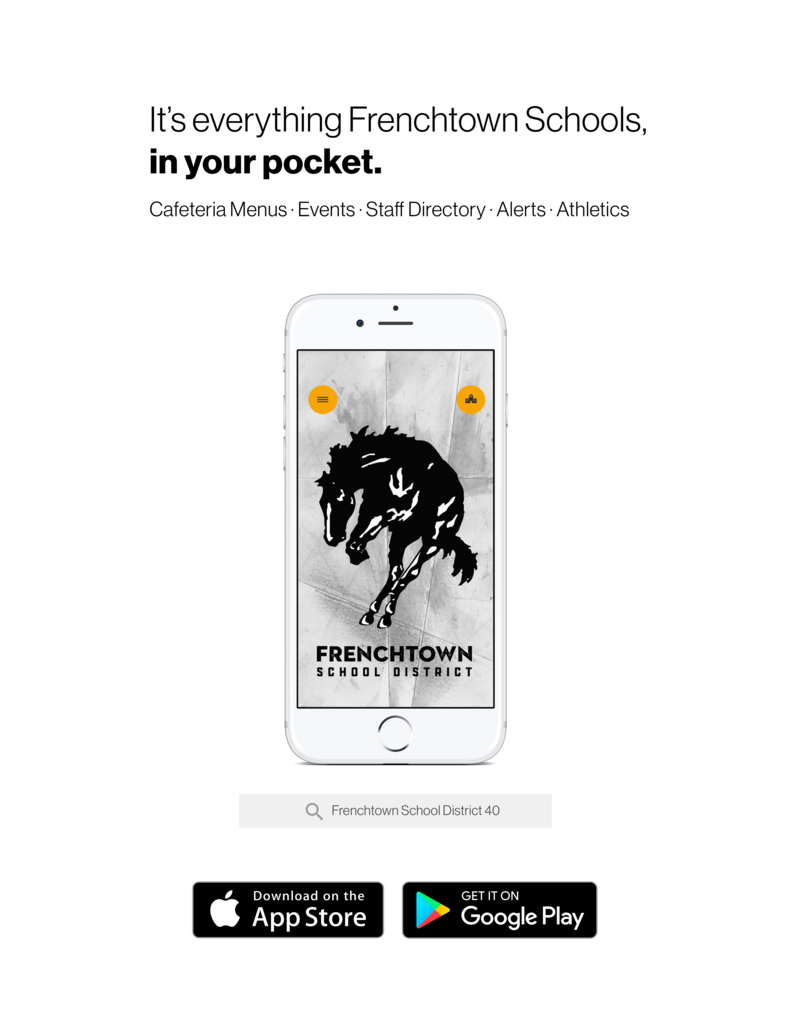 The K-3 are definitely in the Halloween Spirit!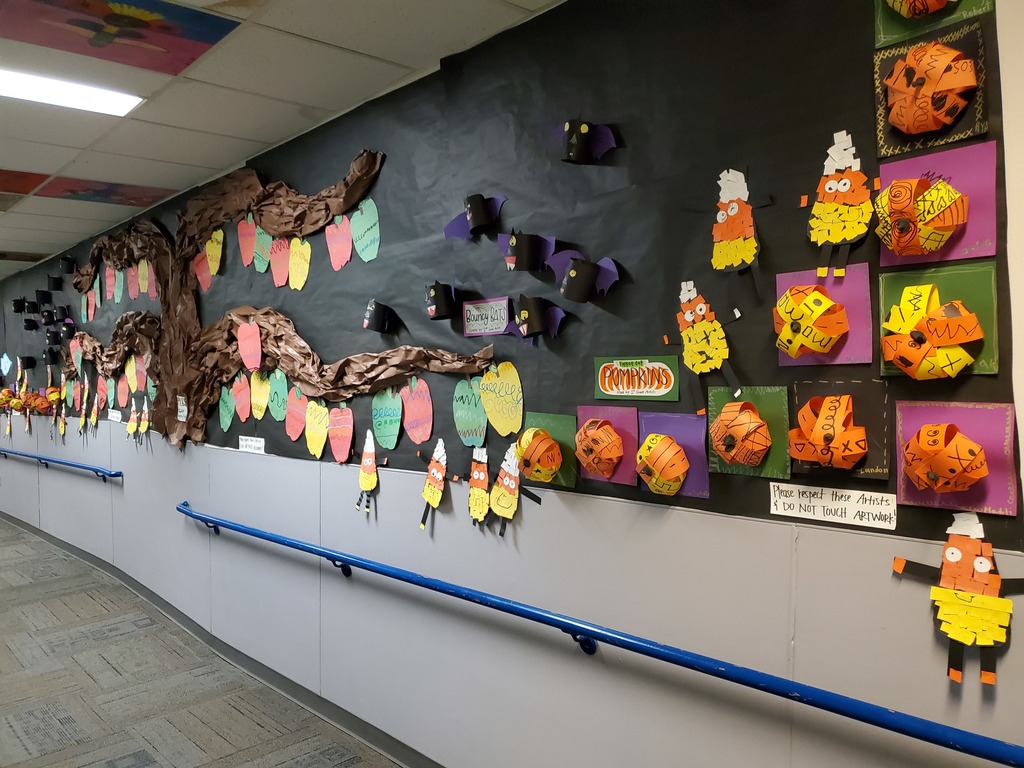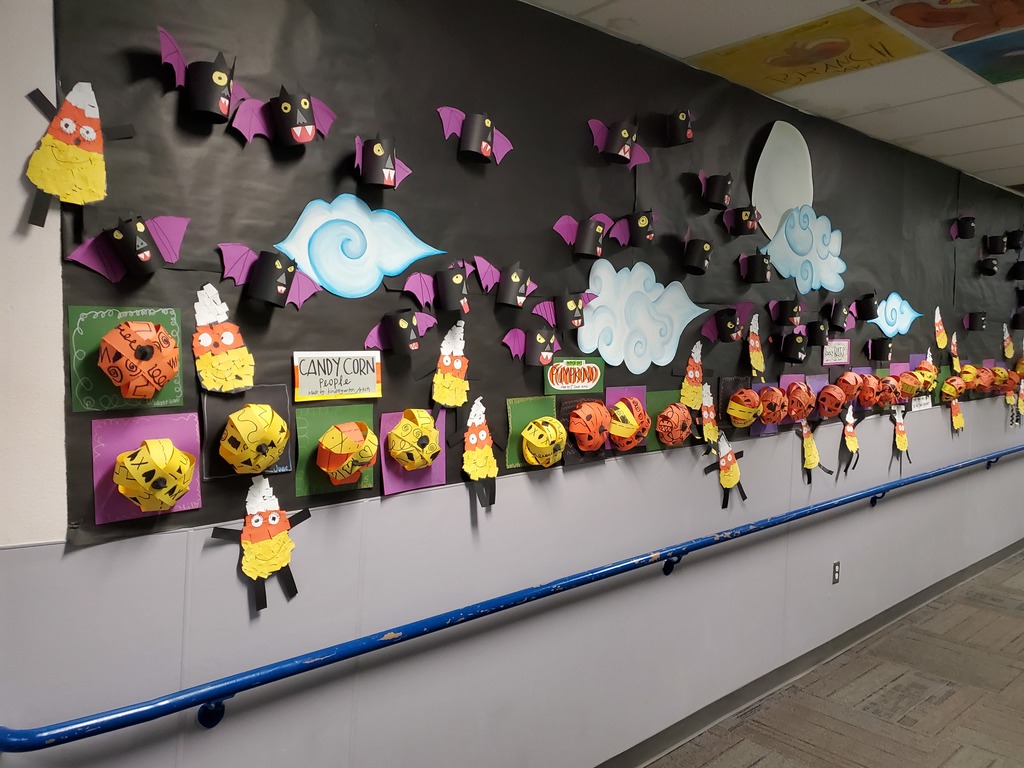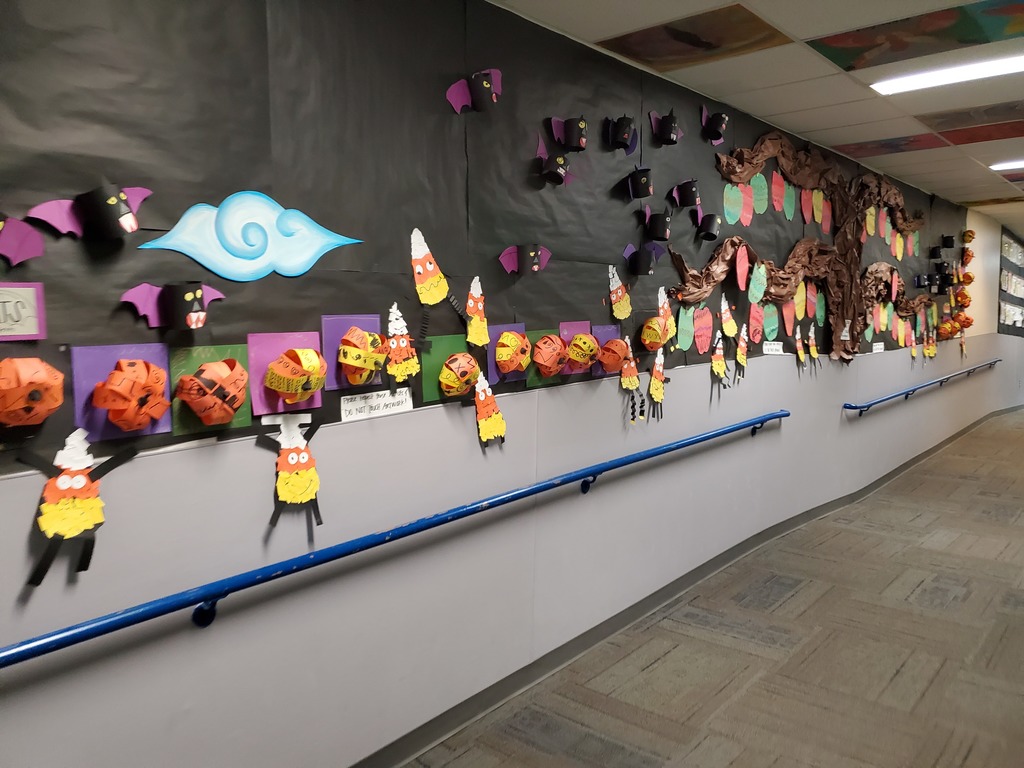 Middle School Boys Basketball will NOT start on Monday, October 19, 2020 -- There is still some uncertainty on the official start date. Frenchtown is hoping/pushing for a Monday, November 2, 2020 start date (this could be sooner/or even pushed into January). Please contact the Middle School Office if you have any questions 626-2650.


The Frenchtown Public Library hours will be changing next week. The Public Library will now be open for curbside (and in-person by appointment) on Tuesdays and Thursdays from 5:00pm - 8:00pm. Please contact Mrs. Gentry if you should have any questions.